Charlie Chaplin's 1929 Pierce-Arrow for Sale on eBay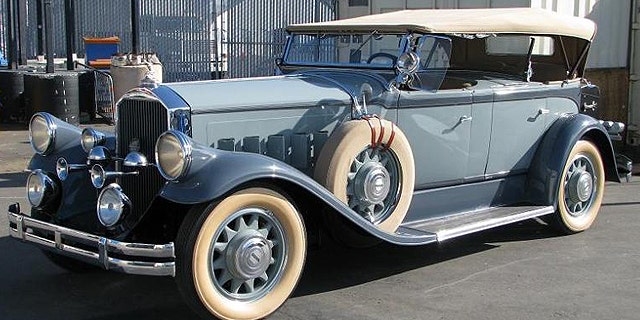 He was famous for films that were silent, but packed a lot of visual impact, and the same could be said of Charlie Chaplin's car.
A 1929 Pierce-Arrow owned by the Hollywood legend is currently for sale on eBay. The dual-cowl phaeton convertible is one of the most luxurious and ostentatious cars of the era, making it the choice of many of America's pre-depression elite. Its straight-8 engine was one of the smoothest and most powerful at the time, and a separate compartment for the rear passengers meant they didn't have to associate with the riff raff in the driver's seat – even when the top was down.
The car had been part of the collection of the Automotive Road of Dreams Museum, until the Costa Mesa, California attraction closed in 2005, and has been in storage ever since. It is one of several cars from the collection currently being offered on the online auction website.
Priced around $8,000 when new, the museum paid a six-figure sum for the two-tone blue Pierce-Arrow when it purchased it a decade ago from racing legend Andy Granatelli. There is an undisclosed reserve set on the auction, which ends May 15th.
Pierce-Arrow had a record setting year in 1929, selling approximately 10,000 cars. But after being sold by its owner, Studebaker, in 1933, the Buffalo-based automaker fell victim to the economy and closed its doors in 1938.