Cat survives being stuck in car grille for 9 days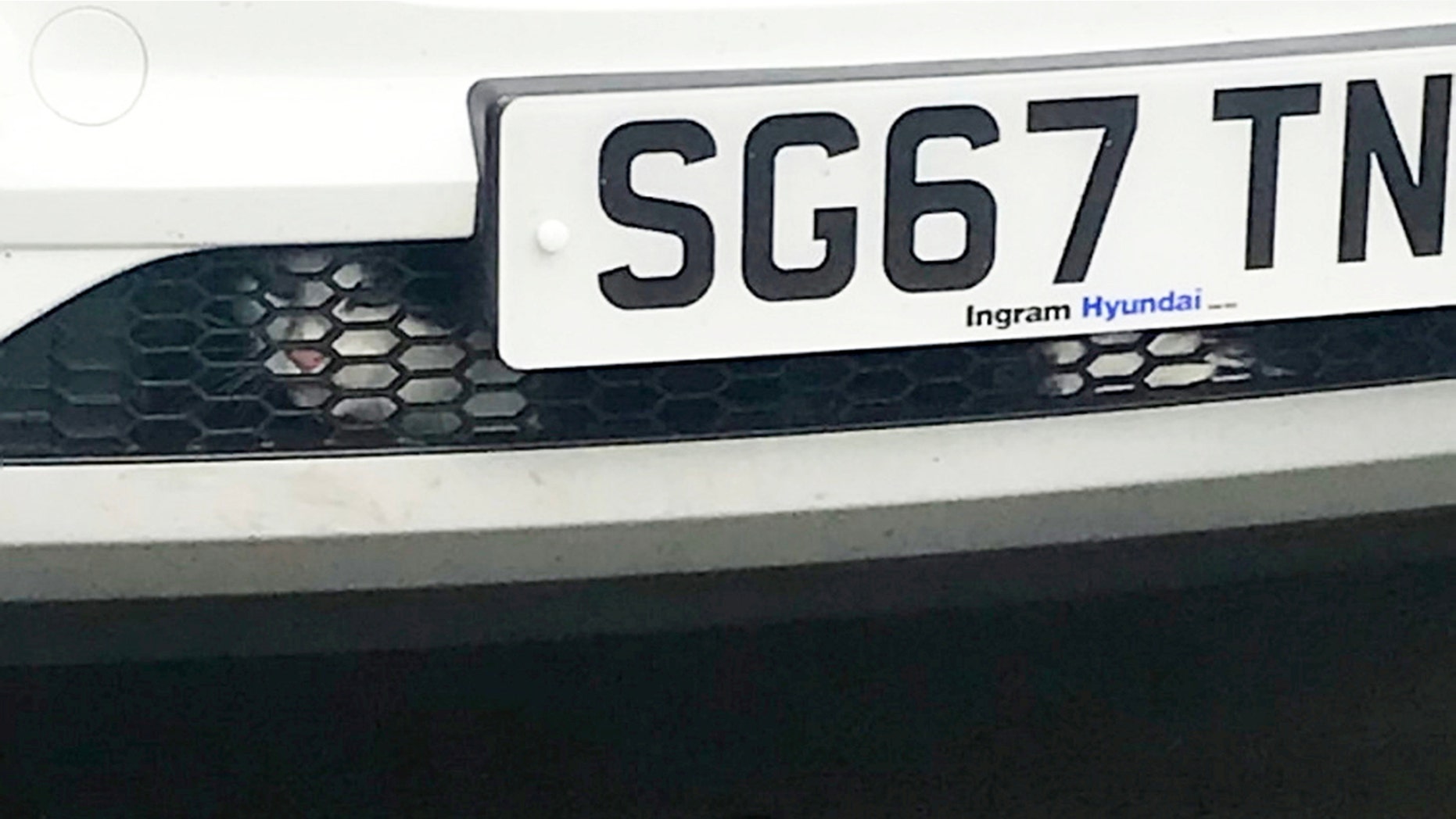 There's a cat in Scotland that will have you believing it has nine lives after it spent nine days stuck in a very precarious place.
Jacob's owner Sharon Stirling had been searching for him for over a week when she got a call from her father that he'd found him behind the grille of his Hyundai SUV.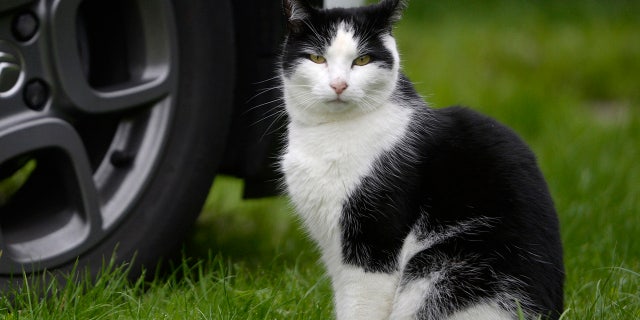 Stirling had borrowed the car from her dad for a couple of days and she told SWNS that she figures Jacob slipped inside while it was at her house.
Cats and other animals often slip into the engine bays of parked cars to warm up.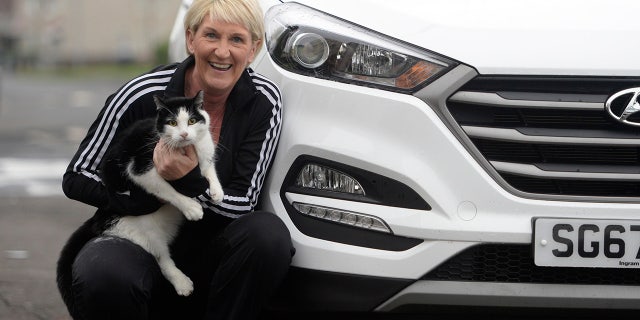 Jacob wasn't just sitting in the driveway all that time, either. During the ordeal, her father took the car on an 80-mile trip from his home in Kilmarnock to see a friend in Girvan on the Scottish coast.
Since he parks the car with the front facing a wall, he didn't notice or hear Jacob in it, but did say that there had been other cats hanging around the vehicle in the driveway, which he thought was odd. It was only when he approached the car in a grocery store parking lot that he spotted the cat behind the grille, not knowing it was Jacob.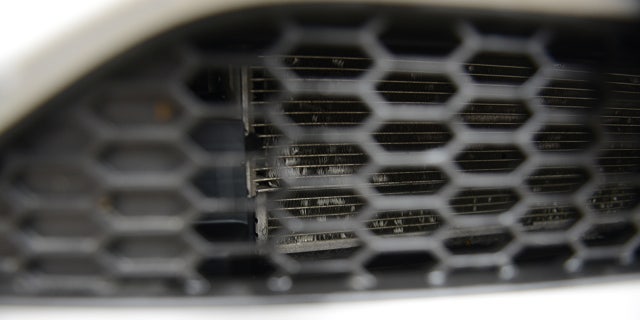 After the discovery, he brought the vehicle to a vet's office, but the staff there couldn't figure out how to free Jacob. Finally realizing whose cat it was, he called his daughter and they drove to a Hyundai dealership, where technicians pried the front bumper open and let him loose.
Amazingly, the only injury Jacob sustained was a bruised nose. He also lost about two pounds and was dehydrated, but was apparently able to sustain himself on rainwater.