Car thief claims he stole 500 cars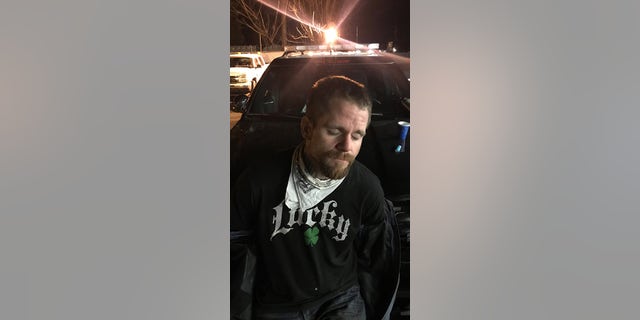 NEWYou can now listen to Fox News articles!
His luck ran out Happy Valley.
Nope, that's not the title of a country song, but what happened to a career car thief in California who led police on a high-speed chase just after midnight on Wednesday.
Timothy Jack Parker and his accomplice Daniel William Harrington were on the run in a stolen Jeep Wrangler they'd allegedly grabbed from a car dealership in Anderson when a K-9 unit searching the area spotted them and a pursuit ensued.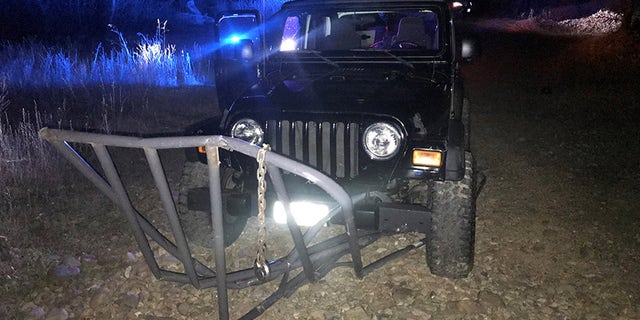 The chase reached speeds of over 90 mph and continued into nearby Happy Valley, where the Jeep crashed through a cattle fence that got stuck to the front of it and continued down a dirt road, according to a police report on the incident.
About a quarter-mile later, the Jeep became disabled and the officer ordered the pair to surrender, warning them that if they tried to run he'd send his K-9 partner, Aero, after them.
AERO IN ACTION:
They complied and exited the vehicle, Parker dressed in a shirt with the word "Lucky" and a four-leaf clover on the front.
Both were later found to be on probation for previous thefts they had been convicted of.
Parker was booked on charges of vehicle theft, felony evading a peace officer, evading a peace officer on the wrong side of the roadway, felony vandalism, and a probation violation, while Harrington is now facing charges of vehicle theft and a probation violation.
MAN NAMED "SHELBY MUSTANG GT500" ARRESTED FOR DRIVING WITHOUT A LICENSE
The police say that during his interview, the 32-year-old Parker told them that he'd been stealing cars since he was 12 and figures he'd robbed more than 500 since, flipping most of them in less than a day.
He also said that the reason he'd turned down the dirt road, even though he didn't know where it led, was because he knew there was a K-9 unit after him and he didn't want to get bit.
FOLLOW FOX NEWS AUTOS ON FACEBOOK FOR MORE STORIES LIKE THIS