Car stolen with sick yellow lab inside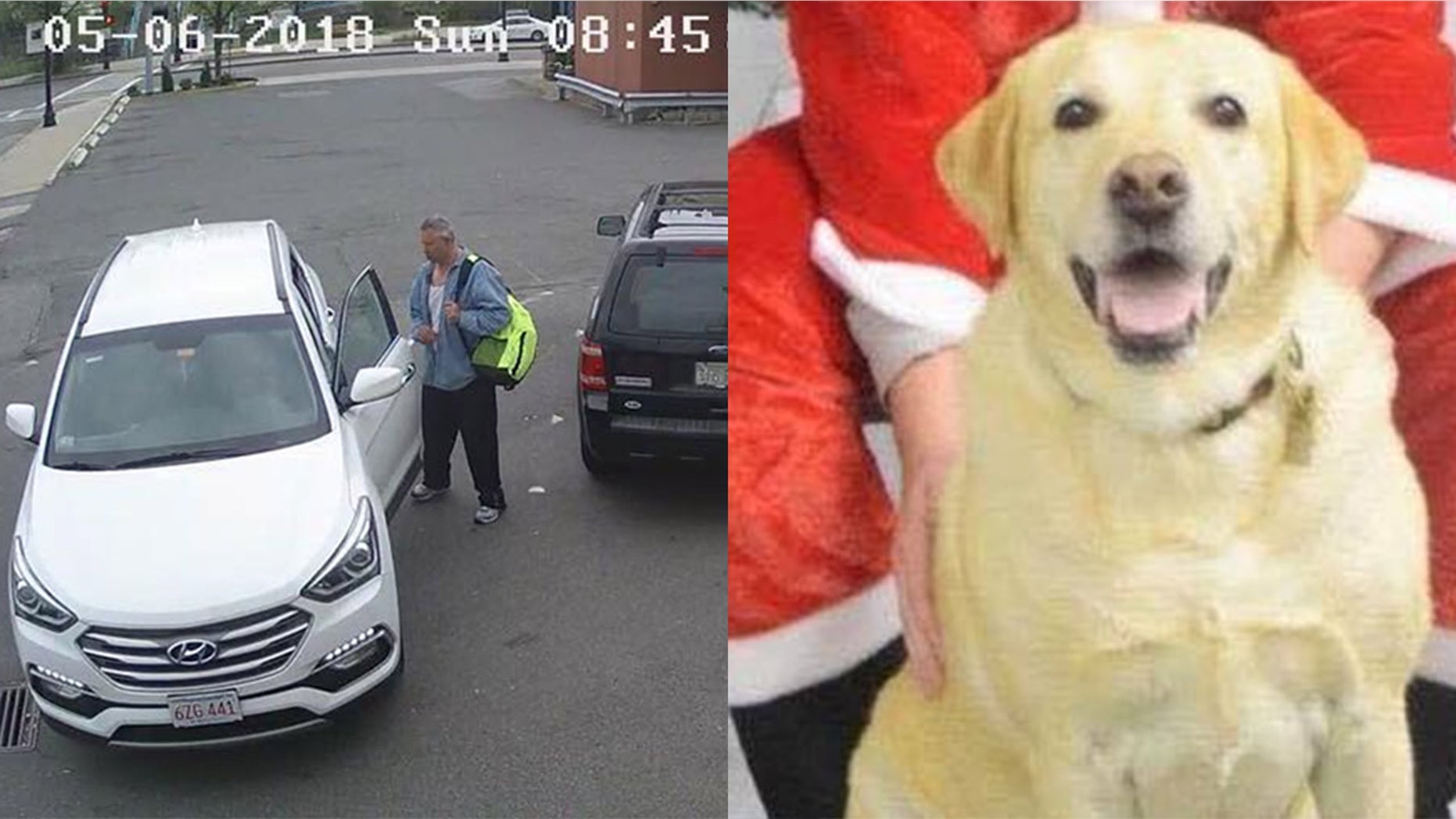 Police in Boston are on the lookout for a stolen car and the canine cargo it was carrying.
A yellow lab named Chief is missing after a crook made off with white 2017 Hyundai Santa Fe he was sitting in outside of a convenience store on Sunday morning.
Chief's owner, Rosa Nese, had left the car running with the keys in it the parking lot when she went inside the store in the city's Orient Heights neighborhood to buy a lottery ticket, The Boston Globe reports.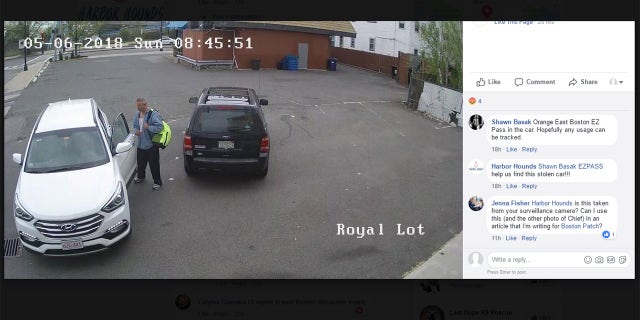 The suspect has not been identified, but he was spotted on a security camera.
According to the Missing Dogs Massachusetts Facebook page, the seven-year-old dog eats prescription food and needs medicine for severe allergies. He was wearing an I.D. collar and has been microchipped.
"He's basically a lovable yellow lab. Friendly, he loves everybody and everything," Nese told Fox 25 news.
"He rescued me actually. A year ago my mother passed away, and two days later, I had a fire and I lost my home."
Nese's vehicle has Masachusetts tags with the number 6ZG 441 and an Italian flag decal on the rear. It was reportedly spotted near the store on Sunday night, but drove off.