Cadillac Confirms Chevy Volt-Based Hybrid Luxury Coupe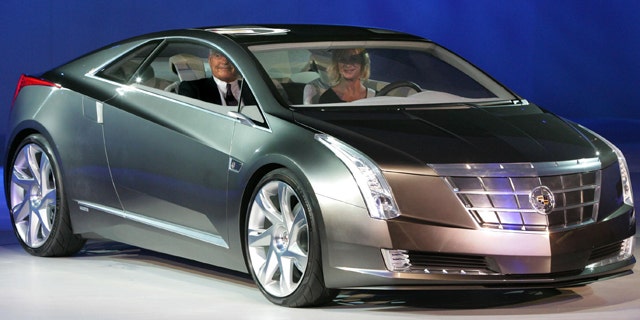 Cadillac has confirmed plans to build a plug-in hybrid luxury coupe that uses the technology first developed for the Chevrolet Volt.
Based on the Cadillac Converj concept first shown at the 2009 Detroit Auto Show, the two-door 2+2-seat car will be called the ELR when it goes into production.
Cadillac has not released photos of the final product, or any technical details beyond saying that it will be powered by a combination of a T-shaped lithium ion battery pack and four-cylinder internal combustion engine, the same recipe that makes up the powertrain in the Volt. Whether or not they are exactly the same parts is yet to be seen.
The Volt is capable of being driven an EPA-rated 35 miles in all electric mode before its small gasoline-fueled engine turns on to extend the car's range and allow for quick fill ups. Recharging the battery pack can take more than four hours on a 220-volt charger.
Pricing and an on sale date for the ELR have not been announced.