"Bumblebee" Crashes into Real D.C. Cop Car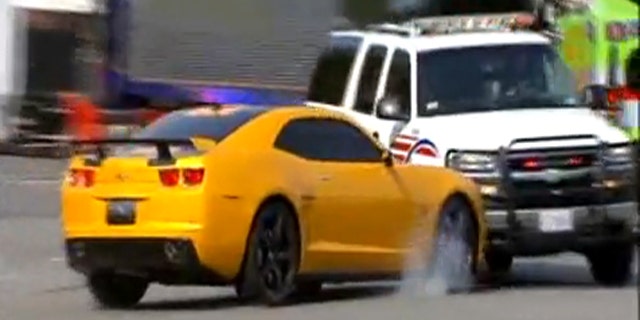 WASHINGTON – FOX 5 DC reports that a D.C. Police SUV was involved in a wreck at the filming of "Transformers 3" in Washington D.C.
While the movie was filming a car chase scene on 3rd Street and Maryland Ave in southwest D.C., the police SUV collides with a yellow Chevy Camaro, which in the movie series is known as the character Bumblebee.
The police SUV was not supposed to be there and the wreck itself was not scripted.
The police officer driving the SUV is a 25-year veteran senior explosive ordinance technician. He was taken to a local hospital and sustained minor injuries.
Law enforcement sources tell FOX 5 that he was driving to a call for a suspicious package incident nearby and was using a different radio channel than the police officers who were securing the perimeter for the movie.
Click here for more from MyFoxDC
Fox Car Report is on Twitter! Follow us @foxcarreport