Australia to Test Imported Japanese Cars for Radiation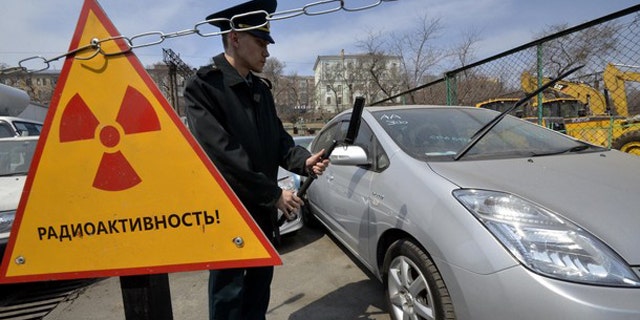 SYDNEY -- A boatload of 800 cars arriving Down Under from Japan will be tested for radiation by Australia's nuclear watchdog after other Japanese vehicles were found to be radioactive, The (Sydney) Daily Telegraph reported Tuesday.
The move is the first Australian test of non-food exports from the fallout-ravaged Asian nation, and marks a turnaround in position for the Australian Radiation Protection and Nuclear Safety Agency (ARPANSA).
Officials from ARPANSA will board the cargo ship Trans Future 7 when it docks at Port Kembla, south of Sydney, on Thursday, after picking up 700 Toyotas and 100 other cars from the Japanese port of Yokohama.
Thirty of those vehicles are used cars, which the maritime union fears could have been in areas affected by the March 11 earthquake and tsunami that damaged nuclear reactors along the Japanese east coast.
The officials will use hand-held radiation detectors and will also take surface samples from spots where people in Japan could have touched the vehicles.
Previously, the agency had said such tests were unnecessary. However, after intense pressure from dock workers and the discovery in Chile of low levels of radioactivity in cars shipped from Yokohama, ARPANSA said it will conduct the tests to reassure stevedores.
The Maritime Union of Australia said the decision was a win for both workers and the general public.
ARPANSA's acting head of Radiation Health Peter Johnston said the agency did not expect levels of radioactivity but was taking the measure as a precaution.
"We're not expecting to find anything but what we're discussing at the moment is to go on to the ship and monitor a few vehicles before they unload, really to provide reassurance to dock workers," he said. "We'll have a range of different instruments."
Johnston said that food remained the highest risk area for radioactive contamination and ARPANSA was also continuing to test exports from affected areas.