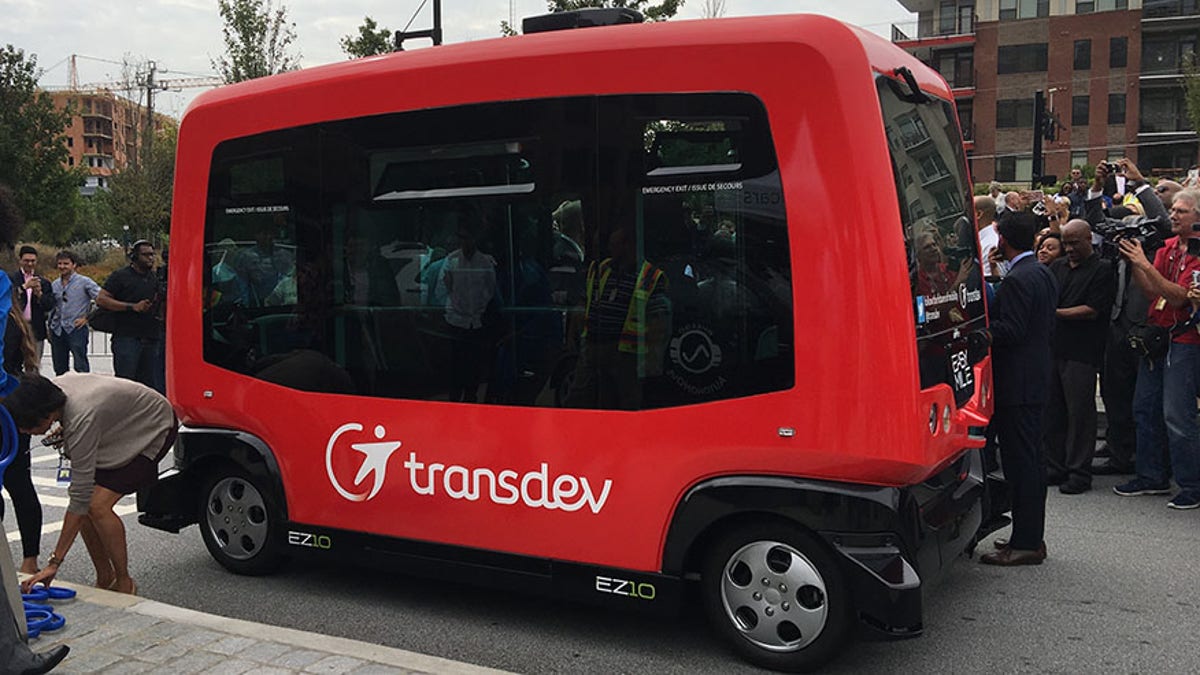 The city of Atlanta tested a self-driving vehicle on one of its busiest streets Thursday. The test on North Avenue in the city's bustling Midtown area meant that Atlanta has become one of the largest urban areas to test autonomous vehicles, joining Sao Paulo and Shanghai. Here's a look at some of the key aspects of the test and the issues involved:
THE TEST:
The test was aimed at showing how an autonomous vehicle would navigate in real-world traffic.
On Thursday, a Tesla vehicle made multiple trips along an approximately 1-mile-long (1.6-kilometer-long) route as members of the media rode along. Tesla was not officially involved with the test.
While driving an Associated Press reporter, the driver made minimal human interventions while monitoring the traffic data. The test was not for complete autonomous driving but was instead intended to test the sensors that had been installed along the street and gather data.
THE GOAL:
Improving safety was among the key goals of the project.
The North Avenue Corridor had a crash rate more than 200 percent worse than the statewide average for similar thoroughfares in 2014, according to Together for Safer Roads, one of the city's partners in redesigning the city's streets to make them safer.
The group and the city have analyzed root causes of road safety issues, and hope to use that data to reduce crash rates.
THE TECHNOLOGY:
Devices and sensors installed along North Avenue could enable vehicles to communicate with traffic signals and warn self-driving cars of red lights or treacherous conditions such as snow or ice, city documents show. Cameras could provide live video of traffic, and computers could analyze data on road conditions, concerts or other events likely to clog streets.
SECURITY CONCERNS:
Security is a prime concern with driverless cars, which are heavily reliant on computer technology.
"Imagine if these vehicles were hacked. Imagine if the system that controls them were hacked," said Jamie Court, president of Consumer Watchdog, a nonprofit group.
Relying on massive amounts of data from multiple sources "will pose myriad security challenges," Atlanta Mayor Kasim Reed acknowledged in a report last year on a related initiative to transform Atlanta into a "smart city."
THE NATION'S INFRASTRUCTURE:
Driverless cars could become part of a broader effort to rebuild the nation's infrastructure, one of President Donald Trump's campaign promises, supporters say.
As roads and highways are rebuilt, "we think it would be very, very wise to build modern infrastructure with 21st-century capability in mind," Paul Brubaker, president and CEO of the Washington, D.C.-based Alliance for Transportation Innovation, said when the test was announced earlier this year.