'American Pickers' discover Aerosmith's van from 1970s in Massachusetts woods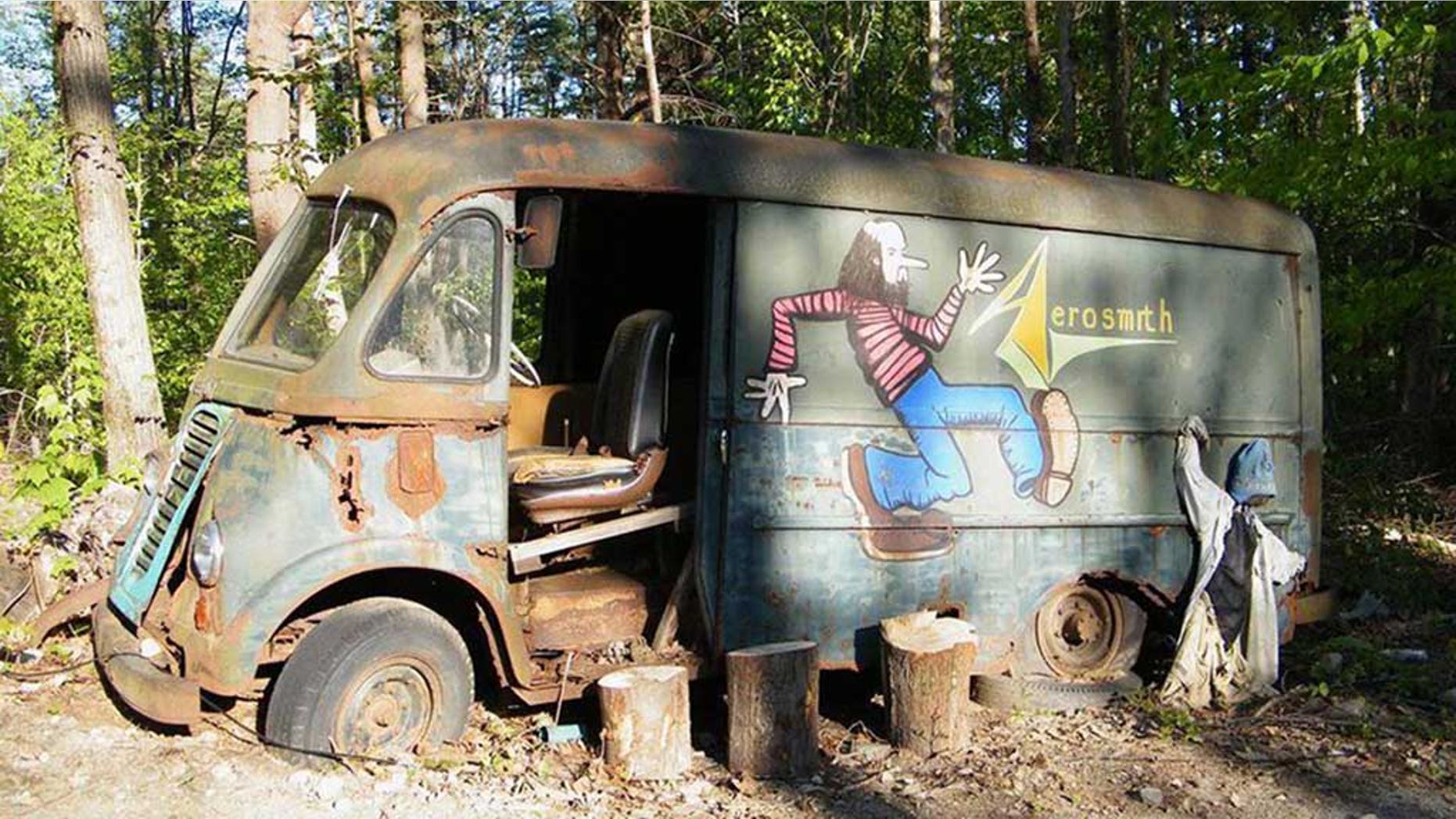 The stars of History Channel's "American Pickers" never expected to come across a hunk of rock and roll history, specifically a piece of Aerosmith's history, while filming their hit show.
Mike Wolfe and Frank Fritz of "American Pickers" were astonished to find the dilapidated van during filming in Chesterfield, a town about 100 miles west of Boston. The episode aired on July 30.
The property owner said the 1964 International Harvester Metro van was there when he bought the land from someone with a connection to Aerosmith.
10 MILLIONTH FORD MUSTANG REVEALED, LOOKS LIKE THE FIRST
The reality show stars were able to get in contact with Ray Tabano, a founding member of Aerosmith, who confirmed it was the van the rockers used in the 1970s before they hit it big.
"It certainly looks like it. Oh my goodness gracious," Tabano said. "I'm afraid to say how long it is, but it's been like 40 years since we were in this thing. It was like a touring hotel... This is definitely the van. You found it."
MORE CLASSIC CAR STORIES FROM FOX NEWS AUTOS
The pickers paid $25,000 for the van Wolfe called a "piece of American rock and roll history."
"We just got a piece of American rock and roll history," Wolfe said. "If you had the opportunity to buy one of the biggest and most iconic pieces of rock and roll history for $25,000 — hell yes you would."
The Associated Press contributed to this report.
MYSTERY OF STEVE MCQUEEN'S "BULLITT" MUSTANG SOLVED: