2019 Hyundai Veloster Turbo R-Type test drive: More (doors) for less
Hyundai has one of the most conventional vehicle lineups of any automaker, but give it credit for keeping it a little weird with the Veloster.
If you didn't already know, it's a three-door hatchback. That is, it has three doors and a hatchback. There's one on the driver's side for style and two on the passenger side for convenience.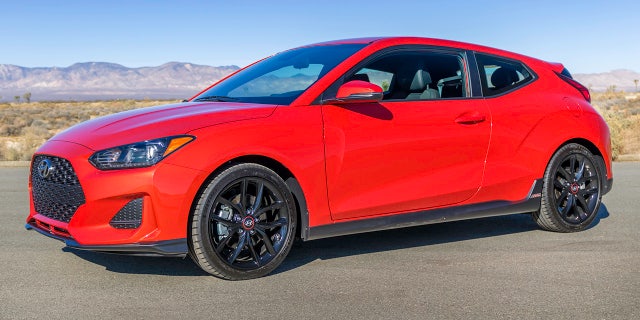 Really, it's more of a contrivance. When Hyundai launched the Veloster in 2011 it could've easily made it a four-door and called it a day, but when people see it they do think it's neat. At least the first couple of times.
It isn't just a rebodied version of another model, either. It's a halo car of sorts that rides on its own distinct platform, similar to the way the Chevy Corvette and Ford Mustang do. Hyundai is so into it, in fact, that it developed an entirely new Veloster for 2019.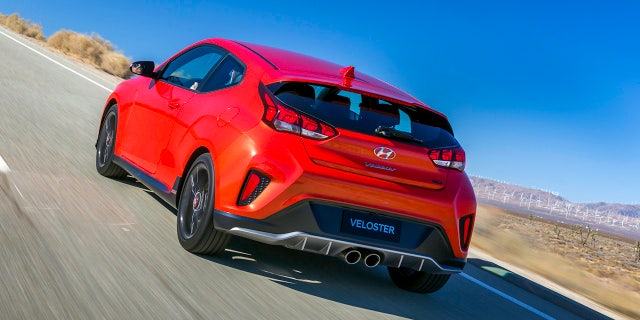 The front-wheel-drive oddity is roughly the same size as the last one, but looks more muscular and is available in an assortment of trims starting at $19,385. That gets you into an entry-level car with a 147 hp 2.0-liter four-cylinder engine and six-speed manual transmission. You'll have to add $1,000 for an automatic, but all Velosters come standard with autonomous emergency brakes, lane-keeping assist and both Apple CarPlay and Android Auto smartphone integration and are generally well-equipped.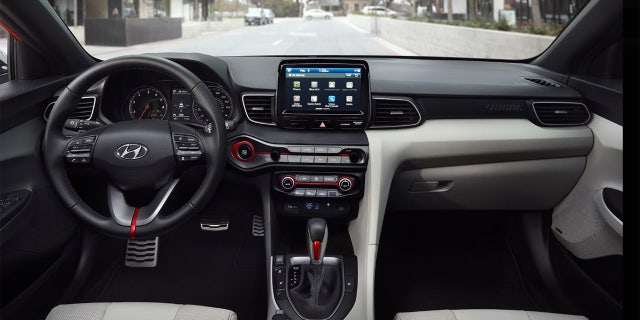 The interior styling is as sporty and unique as the body, but is made almost entirely of hard plastic to keep that price down. While the single rear door is small, the two seats that it offers access to are more than an afterthought and provide enough of room for adults if the front seat passengers share the legroom. One major improvement over the old Veloster is the headroom back there, which is surprisingly generous given the chop-top style. The hatchback door extended over the passenger compartment in the previous edition and posed such a danger to noggins that that it had a warning sticker. For this one, Hyundai moved the hinges back a few inches and solved the issue while managing to provide a spacious 20-cubic-foot trunk. The infotainment system and all of the controls on the dashboard are straightforward to operate, requiring no learning curve.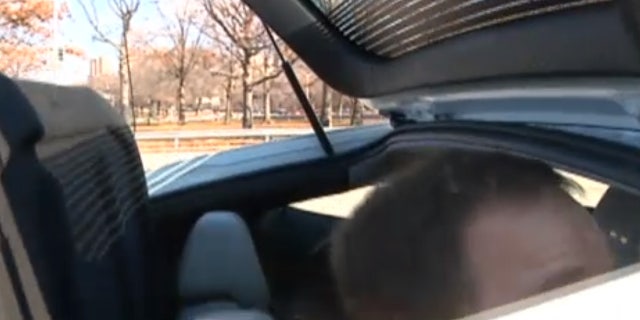 At its heart, the Veloster is a stylish economy car, and the fun doesn't kick in until you get into the Turbo trims, which are powered by a 201 hp 1.6-liter that pushes it into hot hatchback territory. That's especially true for the $23,785 Turbo R-Spec, which has a firmer suspension, grippy Michelin Pilot Sport Cup 4 tires, go-fast bodywork and deep, but comfortable bucket seats. It's only available with the manual transmission, complete with a short-throw shifter and literally cool aluminum knob. Chilly days call for a good set of driving gloves. You'll need them.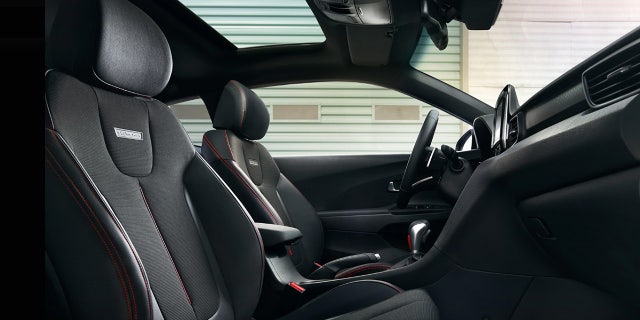 At public road speeds, the R-Spec can hold its own against the likes of the pricier Honda Civic SI and VW GTI, which are its closest competitors. With an independent rear suspension borrowed from the more conventional Elantra GT, it's just as athletic as either, the exhaust sounds great and that shifter and its light clutch are a joy to operate (aside from a hanging cable in my test car that I kept tapping my toe on. I haven't heard this is a widespread issue, but will update if I do.) Push it to the limits and you'll find that it's missing some of the finesse of the others, but for the couple grand less that it costs, you won't feel short-changed.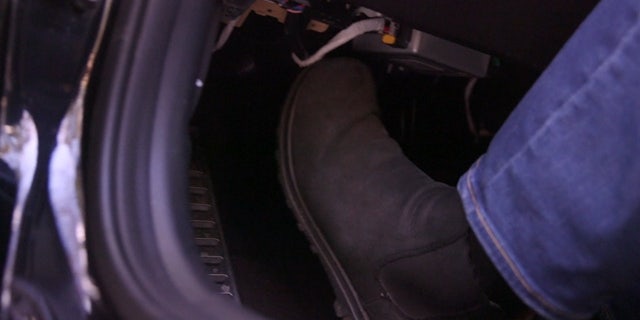 I did miss that fourth door every time I wanted to toss something in the back as I was getting behind the wheel, but the Veloster Turbo R-Spec is as fun to drive as it looks once you're there.
----------
2019 Hyundai Veloster Turbo R-Spec
Base price: $23,785
Type: 3-door, front-wheel-drive hatchback
Engine: 1.6-liter turbocharged 4-cylinder
Power: 201 hp, 195 lb-ft torque
Transmission: 6-speed manual
MPG: 26 city/33 hwy