2017 Volvo V90 Cross Country test drive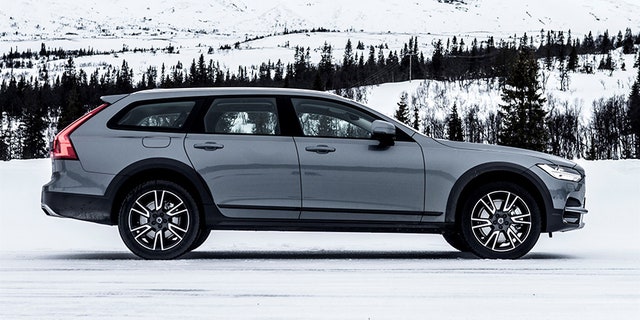 You gotta hand it to Volvo. Through thick and thin and a switch to Chinese ownership, it hasn't left its wagon-loving fans in the lurch, even as other brands have come and gone from the segment to find comfort in the sales reports for their SUVs.
Its latest is the V90, and it's Volvo's largest and most luxurious wagon yet. Based on the sleek S90 sedan, the V90 can be filled with all of the premium trim and semi-autonomous gadgetry offered in the sedan. Really, the only difference between the two is their tail ends.
That is, unless you opt for the V90 Cross Country, the jacked-up and ruggedized V90 that will account for the vast majority of the wagon's sales. Because it's sort of an SUV. In fact, if you want the regular V90, you have to custom order it. Dealers are stocking their lots with a steady stream of V90 CCs.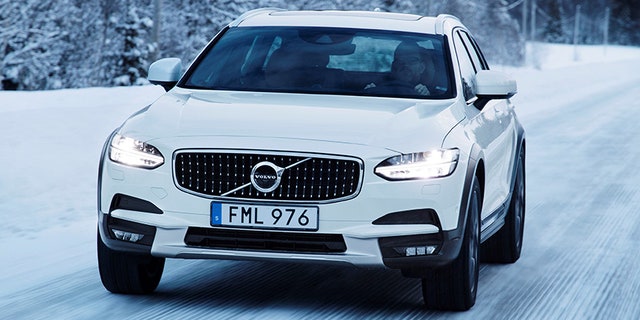 They have all-wheel-drive, and you can get them with a 250 hp 2.0-liter turbocharged four-cylinder or Volvo's unique and remarkable 2.0-liter supercharged and turbocharged four-cylinder, which delivers 316 hp along with a 30 mpg highway fuel economy rating.
The starting price is $53,295, but expect to see many V90 CCs equipped with pricey options like the $4,500 luxury package with its buttery Nappa leather-upholstered massaging seats, and the $3,200 Bowers and Wilkins audio system, which sounds as ridiculously good as its price sounds ridiculous.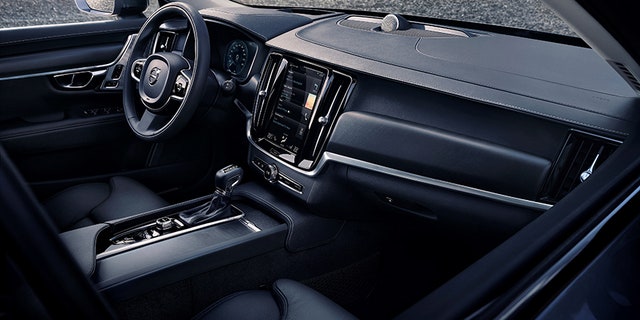 The V90 CC does come standard with Volvo's Pilot Assist, a feature that uses a radar and a camera to self-steer the car in its lane on the highway without rear-ending the vehicle in front. It's one of the best systems of its kind, and it works well even if the lines on the road aren't freshly-painted.
Pilot Assist won't let you take your hands off the wheel for more than about 15 seconds, but you get the impression that it could. The twistiest roads will eventually trip it up, but I didn't need to make any inputs along a winding 50-mile stretch of the Garden State Parkway in New Jersey, except to change lanes and exit.
Pilot Assist isn't meant for off-road, but the V90 CC very much is. With 8.3 inches of ground clearance, it rides about two inches higher off the ground than the street-smart version of the V90, which puts it well into crossover country and endows it with a pretty capable rough-road ride without ruining its comfort and handling on pavement.
VOLVO S90 W/PILOT ASSIST TEST DRIVE:
Tall sidewall all-season tires and a $1,200 self-leveling rear air suspension get the CC over big bumps and through deep divots without much pain. I wouldn't suggest chasing Jeeps onto the rocks with it, but an off-road mode locks it in four-wheel-drive and engages hill descent control under 25 mph to help manage reasonably challenging terrain.
An available 360-degree camera is useful when navigating tight trails, but you'll want to turn off all the parking sensors that go with it if you're among the trees. They make a lot of beeps. (So many beeps.)
This won't be an issue for most V90 CC owners, who will likely be using them more on snowy streets than fire roads. Either way, its snazzy, Scandinavian interior is so nice, you'll want to do your best not to track in any mess. Especially if you opt for the white carpet. Do so at your own risk.
Since the V90 CC shuns the classic boxy Volvo wagon design, its trunk isn't as voluminous as it could be, but the space back there is deep and features a power cargo cover to go along with its power tailgate — because if you can afford one of these cars, you've probably gotten soft.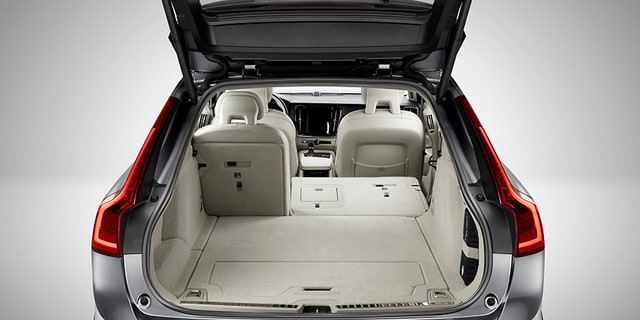 In fact, if you have enough money for a V90 CC, you could buy the larger, even higher-riding three-row XC90 SUV and end up with change to spare. So why wouldn't you?
Most cross-shoppers will. The XC90 is one of Volvo's top sellers. But the V90 CC does have a few practical advantages, including a low roof for loading bikes and antiques, better fuel economy and more car-like handling. And above all, it's a station wagon. Some Volvo customers wouldn't drive anything else.
----------
2017 Volvo V90 Cross Country
Base price: $53,295
As tested: $69,440
Type: 5-passenger, 4-door, all-wheel-drive wagon
Engine: 2.0-liter supercharged and turbocharged four-cylinder
Power: 316 hp, 295 lb-ft
Transmission: 8-speed automatic
MPG: 22 city/30 hwy