2016 Infiniti QX50 Test Drive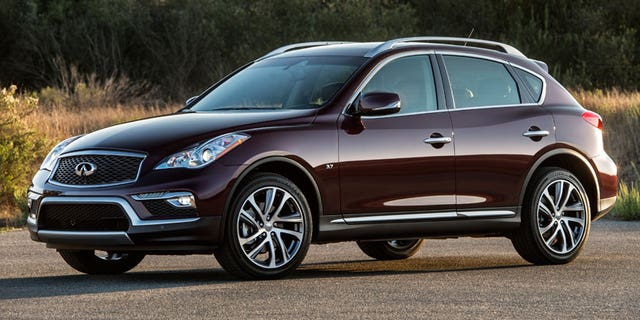 The Infiniti QX50 is old and big in the middle, and there's nothing wrong with that.
Now that small, sporty luxury crossovers are all the rage, it's easy to forget that Infiniti had one of the first, back in 2008. The curvaceous EX35 was more or less a Nissan 350Z with two extra doors and backpack, sharing its engine and many other components with the two-seat sports car.
And there was technology. Lots of it. The EX35 came with laser-guided adaptive cruise control, lane departure prevention and, even though it was very petite, the world's first 360-degree bird's-eye-view parking camera system. Those are all staples now, even among non-luxury products, but back then, the edge was being cut.
Its cabin was as luxurious as anything parked next to it in the showroom, and it lived up to the sporting promises made by its underpinnings. Still, it was an oddity, and not terribly functional as far as a crossover was concerned. It was really more of a hatchback, (a dirty word in the luxury ranks,) had a very small backseat, and was never a huge seller. Being first isn't always a good thing.
Today, things are different. Tastes have changed, and the segment the EX35 busted is now one of the hottest in the industry. The few brands that don't have something like it will soon. Even Infiniti is still at it, with the all-new, even smaller QX30.
It also sells a model called the QX50, which may look familiar. That's because it's the latest version of the EX35, still kicking after all these years and showing the kids how it's done, like Crash Davis.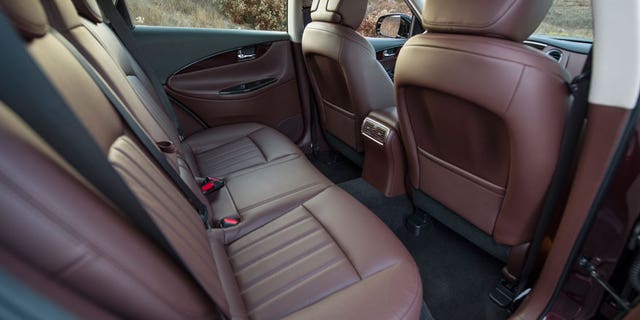 Retaining all the goodness of the original, it's been updated in one major way, which makes it a significantly better car. Infiniti stretched the wheelbase 3.2 inches and put it all in the backseat. What was essentially a 2+2 is now as roomy as a midsize sedan. There's also a larger, more powerful engine to go with it: the lively, naturally-aspirated 3.7-liter V6 from the latest 370Z, here with 325 hp.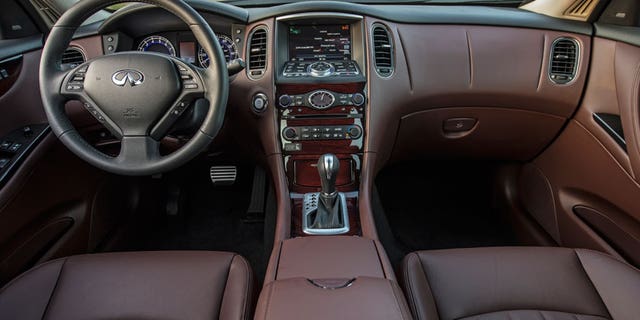 Unlike many of its competitors, the $35,545 QX50 is a rear-wheel-drive-based vehicle, which translates into fun driving dynamics, even on AWD models. It always seems eager to try a little drifting before the traction kicks in. Being one of the ancients, it still has hydraulically assisted steering, which adds a warm, analog feel.
All of the safety tech is still there, including a distance control system that autonomously keeps you from ramming into the car in front of you. It even presses the accelerator against your foot to politely remind you to remove it. It works so well, you can drive most of the time without ever touching the brake pedal.
Unfortunately, at a combined 20 mpg, the QX50's fuel economy remains stuck in the last decade. But after revisiting this classic, compared to all of the economy-car-based vehicles masquerading as little luxury SUVs today, a couple of extra bucks at the pump may be a small price to pay for something that actually injects a little "sport" into one.
----------
2016 Infiniti QX50 AWD
Base price: $36,845
As tested: $44,935
Type: 5-passenger, 4-door crossover
Engine: 3.7-liter V6
Power: 325 hp, 267 lb-ft torque
Transmission: 7-speed automatic
MPG: 17 city, 24 hwy