2014 Toyota Rav4 said to be losing iconic spare tire carrier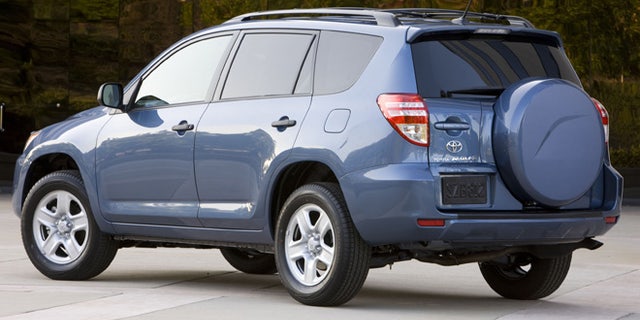 Toyota is tearing the spare tire off of the back of its Rav4 crossover, according to a report in the Detroit News.
Last week the automaker showed the still under wraps replacement for its popular trucklet to dealers at an event in Las Vegas, and its distinctive tire carrier was nowhere to be seen. This gels with spy photos of the compact crossover showing a bare hatchback that have surfaced in recent months, as the company readies it for an introduction in the 2014 model year.
Despite its high riding ways, the Rav4 has been a soft-roader from its inception in the 1990's, and built on a car-like unibody chassis. The external spare served as a packaging solution and something of a design folly in the days before rugged SUVs started getting a bad rap. The Honda CR-V used to sport a similar feature, but it was eliminated from the vehicle's design several years ago.
It's yet to be seen how attached Rav4 customers are to its little backpack, but one dealer told the Detroit News she didn't expect its removal to dramatically boost sales.
If you can't live without the look, never fear, the Toyota FJ Cruiser, a real truck if there ever was one, soldiers on with a spare tire carrier prominently displayed on its posterior.