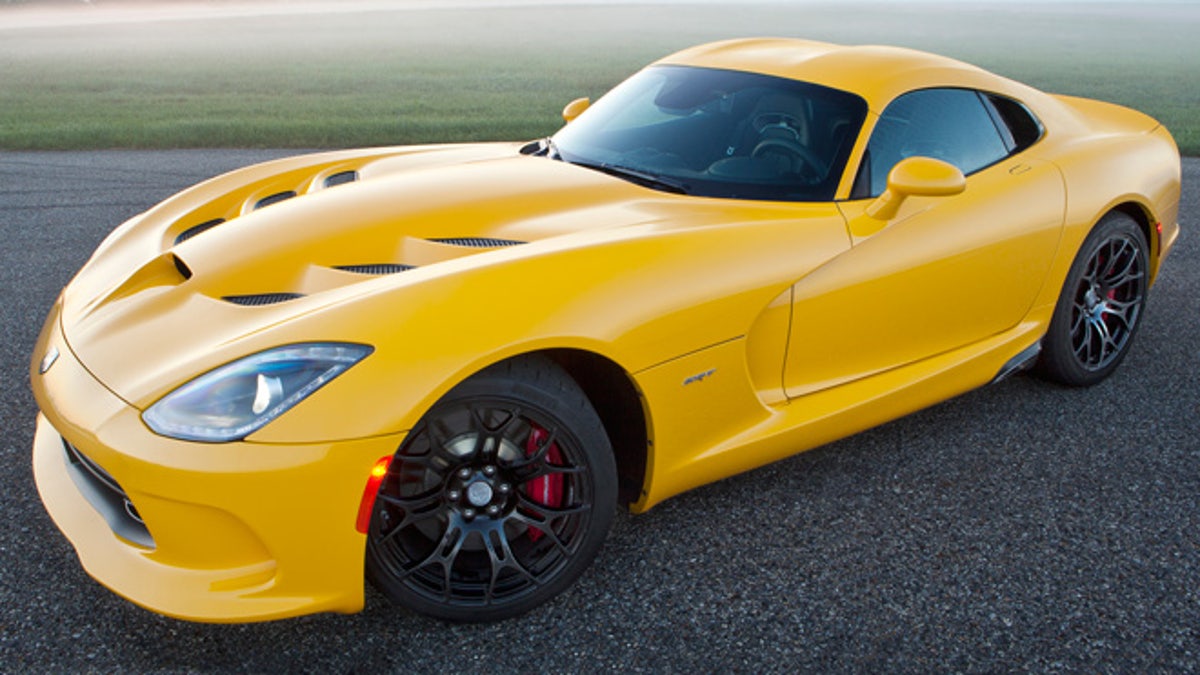 Chrysler's new flagship will come with a suitably impressive price.
The 2013 SRT Viper supercar will sport a base price of $99,390 including delivery when the order books open up in November. That's about thirteen grand less than its closest US competitor, the Chevrolet Corvette ZR1, and the most of any Chrysler product in the company's history.
The outlay gets you an all-new carbon fiber and aluminum skinned coupe with leather trimmed interior and a 640 hp V10 engine that should be good for a 200+ mph top speed. MPG ratings, on the other hand have not yet been announced, but will certainly be a good bit lower than that.
The Viper is only available with a six-speed manual transmission, but has computer controlled traction, stability and launch control standard. A more street-oriented GTS model will also be available and adds an active suspension and more luxurious interior appointments for $122,390.