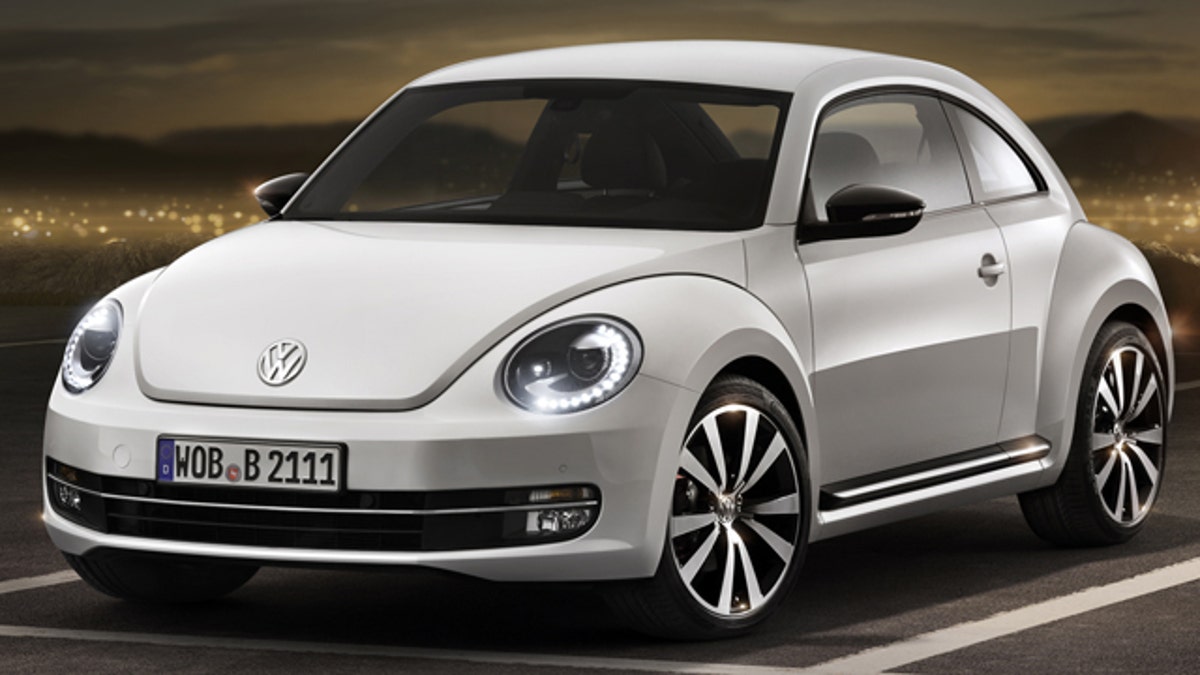 Call it the New, New Beetle.
Ahead of its public unveiling at the New York Auto Show later this week, Volkswagen has unveiled an all-new version of its retro modern Beetle subcompact. Although it is instantly recognizable as an offspring of the original "People's Car," the new bug has several distinctive features all its own.
Most notably, the 21st Century Beetle sports a flat roofline, in sharp contrast to the arcing lids of the previous editions. It is also significantly wider and longer than any model before it, with a more prominent hood that's set to cover a selection of engines.
Along with an entry-level 2.5-liter 5-cylinder driving the front wheels, the 2012 Beetle will also be offered with a sporty 200 horsepower 2.0-liter turbocharged motor and a thrifty turbodiesel, which VW says will be good for 40 mpg highway making it the most fuel-efficient Beetle ever. Despite being relatively frugal at the time, the air-cooled flower power-era Beetles could only deliver fuel economy ratings in the mid 30's.
The four-seat interior has also been given a sleek redesign full of high-tech features, including navigation and an audio system designed by rock and roll legend Fender. Gone, it appears, is the dashboard-mounted flower vase of the previous model.
Prices have not been announced, but the 2012 Beetle hits U.S. showrooms n September of this year. While popular, the outgoing version (base price: $19,790) never gained the kind of cult following that the original did and sold just 17K units in the U.S. in 2010 and just over 477K since 1998 - a far cry from the nearly five million original Beetles sold here during its 1949-1979 run.