1,000 mph Bloodhound SSC land speed record attempt short on funds, seeks $33 million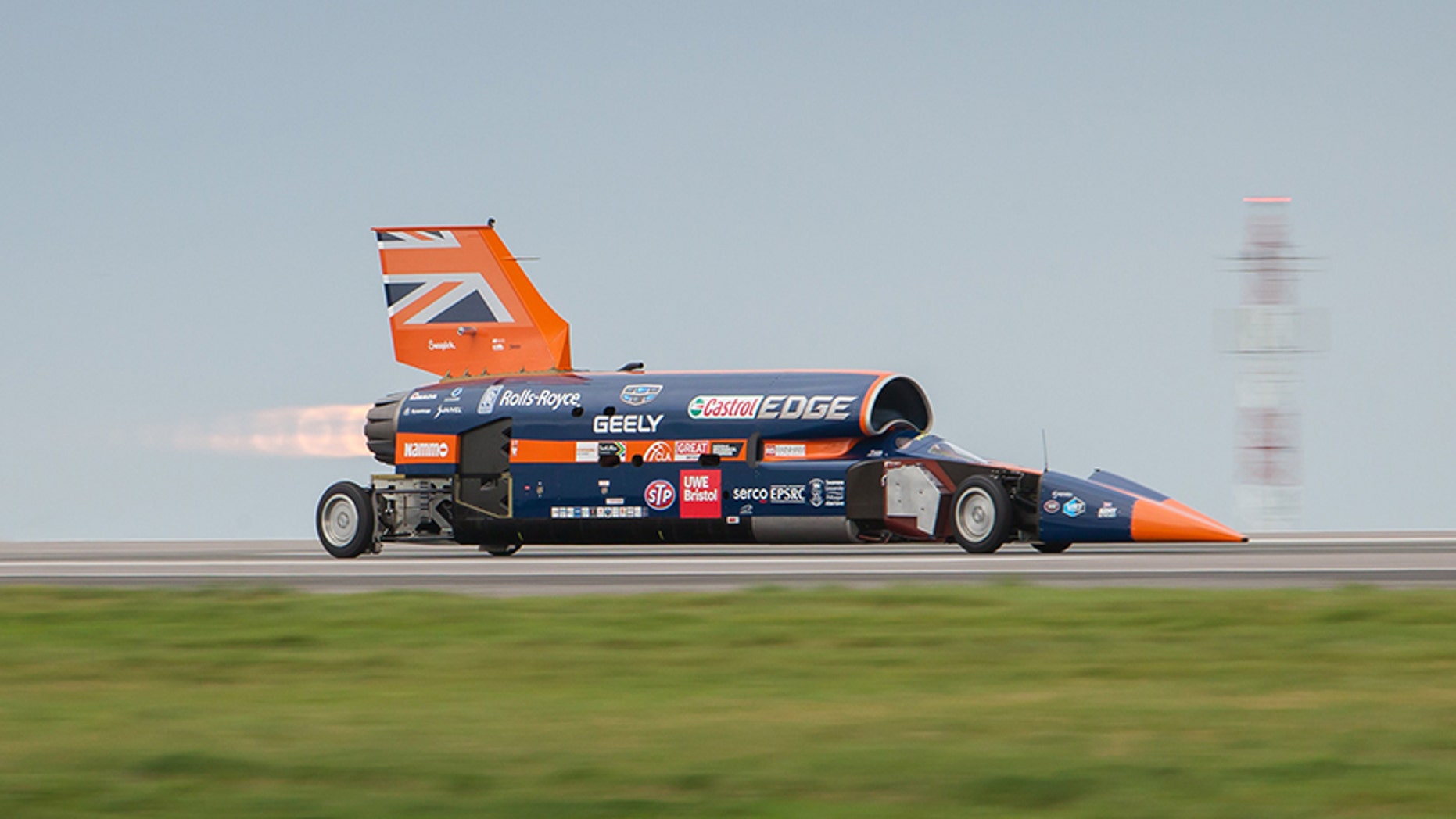 An effort to build the world's first 1,000 mph car has run low on financial fuel.
The Bloodhound Project has entered administration, the British equivalent of Chapter 11 bankruptcy protection, as it seeks to raise $33 million to reach its goal of crushing the 763 mph land speed record with a jet and rocket-powered car.
The project began in 2007 and has resulted, so far, in the construction of a needle-nosed vehicle called the Bloodhound SSC that's been tested at speeds over 200 mph in preparation for its record run. It has received funding over the years from various sources, including the Rolls-Royce aircraft engine business, Rolex and the U.K. Ministry of Defense.
The plan has been to go for the record on an 11-mile course laid out on the Hakskeenpan dry lake bed in South Africa, which is being prepared with help from the local government.
DANNY THOMPSON, 69, SETS LAND SPEED RECORD IN DAD'S 50-YEAR-OLD CAR
The supersonic vehicle has been engineered to use a combination of jet and rocket power to achieve its incredible top speed goal with fighter pilot and land current speed record holder Andy Green at the controls.
Autocar reports that the team needs $6.5 million for a 600 mph test run, $13 million to make an 800 mph attempt and the full $33 million to go for 1,000 mph.
Organizers have been using the project to promote STEM education. No deadline to keep it viable has been announced, but the team estimates it would take 10 months to get ready for its first attempt after funding is secured.