10 Key Car Repairs on the Road to 200,000 miles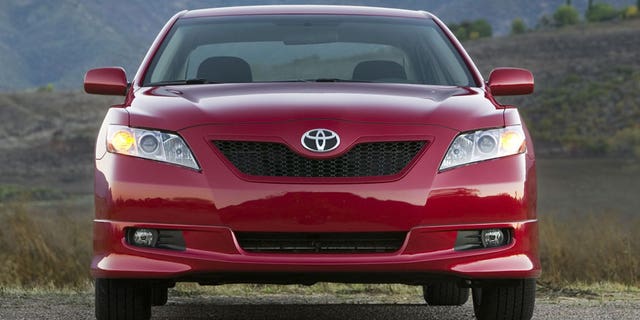 Getting to—and passing—200,000 miles on the odometer is an impressive feat, but it's by no means unachievable. Reliability in many new cars has improved, and even the maintenance schedule in owner's manuals has been changed to help you get more miles out of your car.
As you approach that milestone, many of your car's components will start to wear out. We recommend that you closely follow the service interval schedule.
Despite your best efforts, though, certain problems will crop up as you near the 200,000-mile mark.
We calculated the cost to repair certain items in a typical 2008 Toyota Camry V6 using the free Consumer Reports Car Repair Estimator. Your repair costs might be different than those shown here.
More From Consumer Reports
1. Exhaust Systems That Rust Out
You can tell because your car will get increasingly loud and will probably fail emissions tests come inspection time. According to our estimator, the job could cost $1,880 to $3,230.

2. Spark Plugs
If maintained well, they can last 100,000 miles. But by the 200K mark, you could be overdue for a third set of plugs. Cost to replace: $100 to $300.
3. Shocks and Struts
Does your car look like it's sagging, or does it shudder like it's in an earthquake every time you drive over a pothole? Then you probably need new shocks and struts. Cost to repair: $280 to $400 for one strut (you should replace them in pairs). But if you need a full set of shocks and struts all around, expect to pay closer to $900 to $1,300.
4. Oil
Increased oil consumption is common in older cars, so don't panic. You should routinely check and top off the oil between changes, especially before long trips. Cost to replace: A few bucks as needed.
5. Hoses, Etc.
Oil lines, vacuum lines, and all kinds of seals and gaskets can start to wear. You should look over your engine routinely for signs of leaks. Cost to repair: It should only cost $200 to $370 for a new exhaust manifold gasket. But if your head gasket needs replacing, you could pay into four figures.
6. Moisture Buildup in the Cabin
Almost 10 years of hopping in the car with muddy boots will take its toll, and a lot of the moisture will remain to fog up the windows and give you that old-car smell. Cost to repair: A soggy interior is forever, but you should be able to hold off the fog with a splash of Windex or another window cleaner. As for that musty smell? Blast the carpet with Febreze.
7. Electrical Components
Years of water splash and spray can wreak havoc on your wiring and circuitry. Don't be surprised if features like power windows, windshield wipers, and even the instrument panel go on the fritz. The gremlins can be frustratingly difficult to trace. Cost to repair: $370 to more than $1,300.
8. Brake Lines That Begin to Wear
They should be checked often as you approach the 200K mark. If you live in the Snow Belt, make sure to also check the hard brake lines for rusting or weak spots. Cost to repair: $900 to almost $2,000.
9. Mechanical Components
Many original parts seem like they'll last forever, but even the strongest ones can wear out. Don't go cheap on replacement parts in order to save a few bucks. If you did replace worn parts with substandard knockoffs, they might be on their way to failure much sooner than the original equipment. Also, if you buy certain premium parts, they might come with a lifetime warranty.
10. Rust
If you see even a little bit of rust forming around the wheel wells, hood, trunk, or suspension mounting points, there could be a serious problem beneath the surface. That structural weakness will make your car less safe in a crash. Cost to repair: Not worth it. Time to get a new car.
Copyright © 2005-2016 Consumers Union of U.S., Inc. No reproduction, in whole or in part, without written permission. Consumer Reports has no relationship with any advertisers on this site.