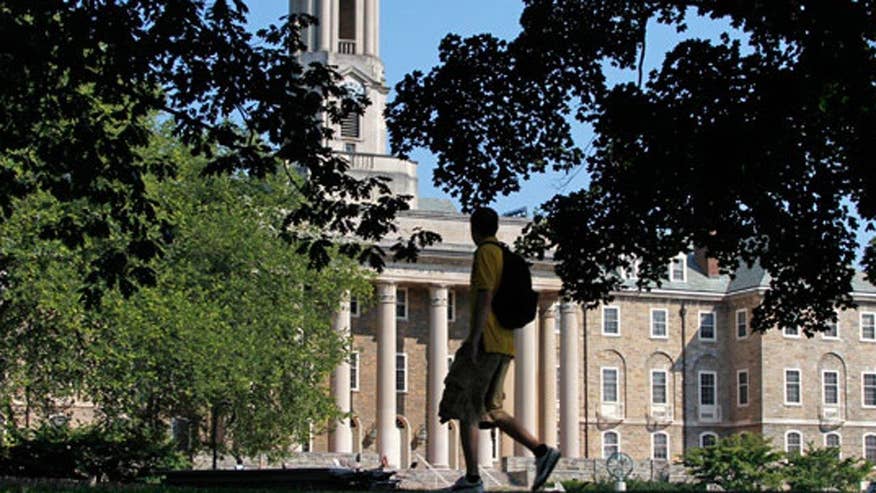 Despite aggressive efforts nationwide to boost the number of people who attend college, enrollments declined this fall for the fifth straight year as better job prospects for older potential students and a stalled pipeline of new high-school graduates were compounded by continued woes in the for-profit college sector.
Total fall-term undergraduate and graduate enrollment slid by 1.4% to 19.01 million students as of the beginning of this month, according to the National Student Clearinghouse Research Center, a nonprofit education organization.
Enrollment peaked at nearly 20.6 million in 2011.
The undergraduate student count fell by 1.9%, to 16.3 million this term, while graduate-student enrollment rose by 1.5% to 2.71 million.
Students over age 24 account for almost the entire overall decline, as adults who may consider returning to school to boost their career prospects are finding jobs instead. That population of "older" students was about 6.63 million at last count, generally concentrated at community colleges and for-profit schools that offer more flexible and vocational courses.
Rosters at four-year, for-profit colleges shrank by 14.5% to 970,267 this fall. There were nearly 1.64 million people enrolled in those schools at their 2010 height.
Four-year private, nonprofit schools, many of which rely heavily on tuition dollars for revenue, posted a 0.6% decline, with 3.79 million students. About half that decline came among the smallest schools—those with fewer than 3,000 students, and for which each student's enrollment is critical.
"The trend of prices continuing to rise faster than inflation is beginning to have more and more of an impact" on enrollments, especially among low-income and first-generation students, says Jamie Merisotis, president and CEO of Lumina Foundation, a nonprofit aiming to increase college attainment. He says affordability concerns are outweighing projections about the economic benefits of a college education.
Click for more from The Wall Street Journal.