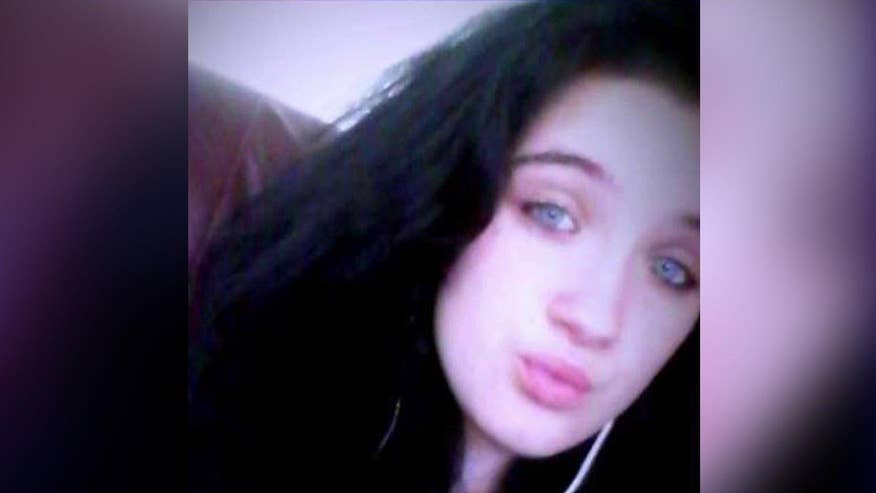 A California man wanted in connection with the abduction of a 15-year-old girl was killed in a shootout with police Thursday as authorities cotinued a frantic search for the missing teen.
Solano County Sheriff Thomas Ferrara told reporters that authorities believe the person who exchanged gunfire with officers at a Santa Barbara County mobile home park was "probably" Fernando Castro, 19, a suspect in the kidnapping of Pearl Pinson.
Pinson has been missing since Wednesday morning, when a witness reported hearing a girl screaming for help as a man armed with a handgun dragged her across a freeway overpass in Vallejo. The witness reported that the girl's face was bleeding as she pleaded for someone to help her. Officials say the witness ran for assistance and heard a gunshot.

Deputies found what appeared to be blood and Pinson's cellphone on the overpass, and she has not been seen since.
"We continue our search, and we hope to find her alive," Ferrara said.
Authorities described the two teens as acquaintances, but emphasized that they believe Pinson was taken unwillingly.
Earlier Thursday, the California Highway Patrol issued an Amber Alert asking motorists to be on the lookout for a gold 1997 Saturn sedan with California license plate 5XZD385.
The sheriff's department said Santa Barbara sheriff's deputies spotted the car about 300 miles south of Vallejo late Thursday afternoon.
When the deputies pursued the car, the driver shot at them, stopped, got out and then fled into a different vehicle at a mobile home park in the town of Solvang, Ferrara said. More shots were exchanged before the driver was killed, he said.

Authorities said Pinson was last seen wearing a grey sweater, black leggings, with a black and turquoise backpack. She currently has green hair.
The Associated Press contributed to this report.