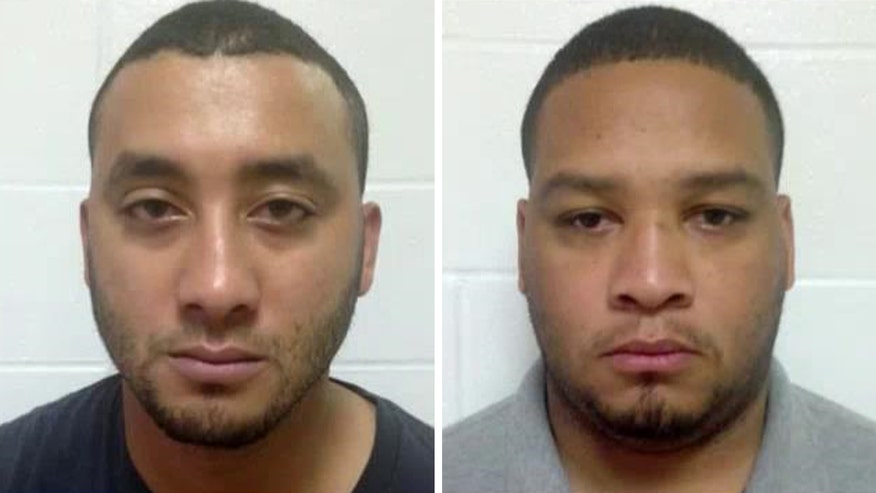 Body camera footage shows the father of a 6-year-old autistic boy had his hands in the air and posed no threat when cops shot at their car last week, killing the boy and wounding the father, the man's lawyer said Monday.
Mark Jeansonne is the attorney for Chris Few, who was seriously injured when local marshals in the town of Marksville opened fire. His 6-year-old, Jeremy Mardis, was killed in the back seat.
"This was not a threatening situation for the police," Jeansonne said.
Jeansonne said Few's condition is improving, but that he has not yet been told that his son was killed.
The two marshals are jailed on $1 million bond. Derrick Stafford of Mansura, 32, and Norris Greenhouse Jr., of Marksville, 23, are each charged with second-degree murder and attempted second-degree murder.
State police declined to comment on the video, citing the ongoing investigation.
The district attorney in the parish where the two marshals face charges has recused himself from the case. District Attorney Charles A. Riddle says one of his top assistant prosecutors is the father of Greenhouse Jr. The state attorney general's office will take over the prosecution of the case.
Riddle says the episode is "not good for any of us."
Authorities are still trying to unravel what happened Tuesday evening. Initial reports suggested the marshals were serving a warrant on Few when the shooting happened.
But the Louisiana head of state police has said there was no evidence a warrant was issued, and no gun found at the scene.