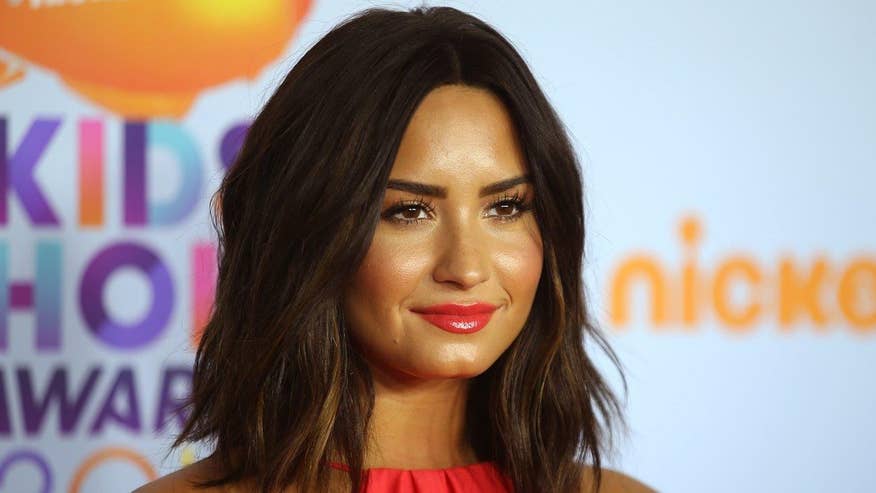 Demi Lovato has become the latest A-list female star to have a racy photo leak online, according to multiple media reports.
The Sun reports an explicit photo of Lovato in an unzipped top has been circulating on porn sites.
Intimate images of the singer were also leaked in 2014 right before many other top stars had their explicit pictures posted online in a massive hacking scandal.
Lovato seemed to take the recent leak in stride. She tweeted a casual response late Tuesday.
WWE DIVA PAIGE HAS GRAPHIC PHOTOS LEAKED
"I love how everyone's freaking out about one picture. It's not nude and it's just cleavage. Besides the world has seen me nude BY CHOICE before #vanityfair #nicetry #cleavagegameonpoint #myboobsarenteventhatbig #angles."
Still, a new wave of hackings seems to have hit the stars this month. Photos of Amanda Seyfried "in various states of nudity" were recently featured on the website Celeb Jihad. Last week, her legal team sent a cease and desist letter to the site demanding the photos be taken down.
Also last week, Mischa Barton's lawyer sent out a warning to anyone potentially shopping around nude footage of the actress.
FOLLOW US ON FACEBOOK FOR MORE ENTERTAINMENT NEWS
"It has been reported that naked or sexually explicit images of Ms. Barton are being 'shopped around,'" attorney Lisa Bloom wrote in a statement released via Twitter on March 14. "Ms. Barton does not consent to any disclosure of any such images. She believes that she was recorded without her consent by someone she was seeing at the time."
The letter continues, "There's a name for this disgusting conduct: revenge pornography. Revenge pornography is a form of sexual assault, and it is also a crime and civil wrong in California. And we will not stand for it."
Similarly, personal photos of Emma Watson were also posted online this month.
"Photos from a clothes fitting Emma had with a stylist a couple of years ago have been stolen," wrote the 26-year-old's publicist to Fox News at the time of the leak. "They are not nude photographs. Lawyers have been instructed and we are not commenting further."