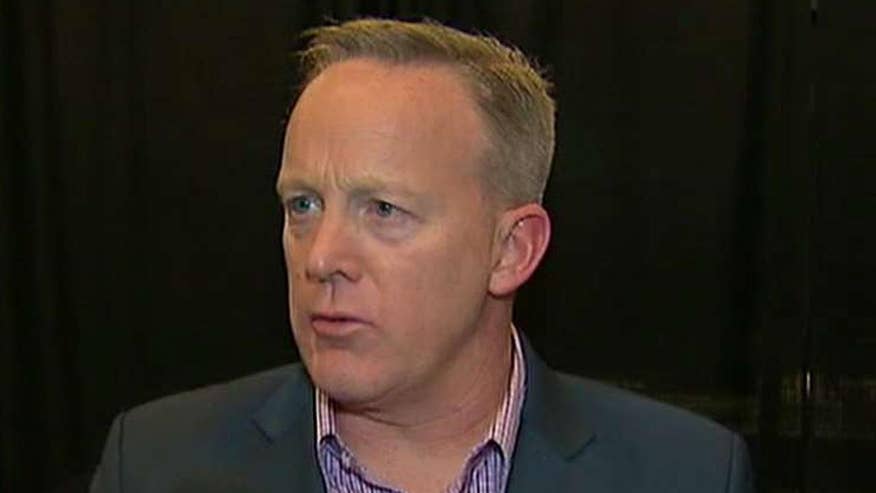 Press Secretary Sean Spicer wants to focus on the real issues the country is facing and not "Saturday Night Live."
Melissa McCarthy portrayed the Press Secretary on Saturday night's episode of "SNL." And much like his boss, President Donald Trump, Spicer doesn't think much of the NBC show.
"It was cute, it was funny [but] I'd rather talk about the issues the president is so committed to helping Americans on," Spicer told "FOX & Friends." "But it's part of American culture."
Spicer said he found out about McCarthy's impression of him Sunday morning when he was walking out of church.
"I looked down and there were a lot of texts," Spicer said.
Spicer's reaction seemed to have softened somewhat. He told "Extra" earlier that McCarthy could "dial back" on her impression.
"'SNL' used to be really funny. There's a streak of meanness now that they've crossed over to mean."