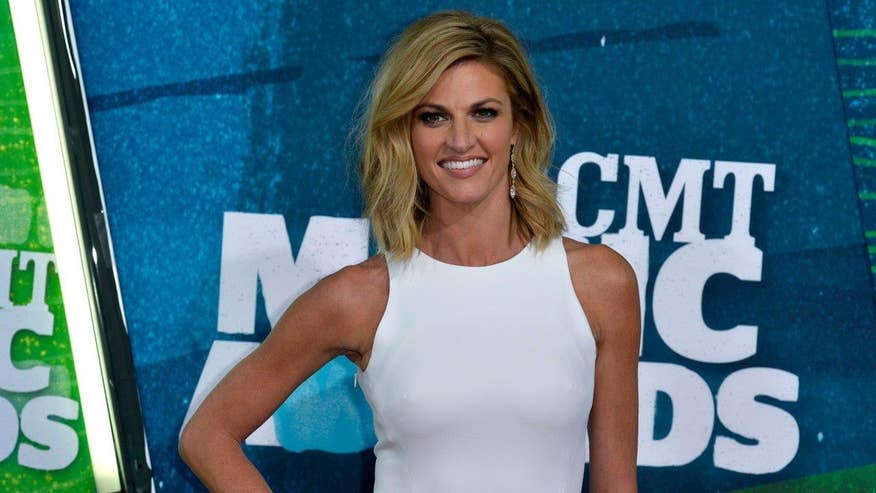 Erin Andrews revealed she battled cancer through the football season without missing a single game.
The FOX broadcaster was diagnosed with cervical cancer in late September after a routine check up in June, she told Sports Illustrated's MMQB.com.
The 38-year-old told her oncologists just moments before undergoing surgery that she would not watch "any football games at home."
"This is [FOX's] Super Bowl year, and I'm not missing the Super Bowl," Andrews recalled telling her doctor.
Andrews said she was in a meeting with colleagues ahead of the Giants' Week 3 game against the Redskins at MetLife when she received a call from her doctor that she had cancer and would require surgery.
"Should I have been standing for a full game five days after surgery? Let's just say the doctor didn't recommend that," Andrews admitted. "But just as I felt during my trial, sports were my escape. I needed to be with my crew."
Andrews' diagnosis came just months after she settled with two hotel companies that were found partially to blame for a stalker posting secretly recorded nude video of her on the internet.
Andrews' first surgery took place at Cedars-Sinai Medical Center in Los Angeles on Oct. 11. She had a second procedure on Nov. 1 and two weeks later received a call from her doctor that she was in the clear.
"Such an incredible weight had been lifted off her shoulders," Andrews' father told MMQB.com. "I try not to think about what happened to her too much. But when I do, and I consider the enormity of what Erin has endured, I'll often just sit down and cry."
2016 wasn't all bad for the "Dancing with the Stars" co-host who will cover the Super Bowl on Feb. 5. She became engaged to her longtime boyfriend Jarret Stoll over Christmas.
The Associated Press contributed to this report.