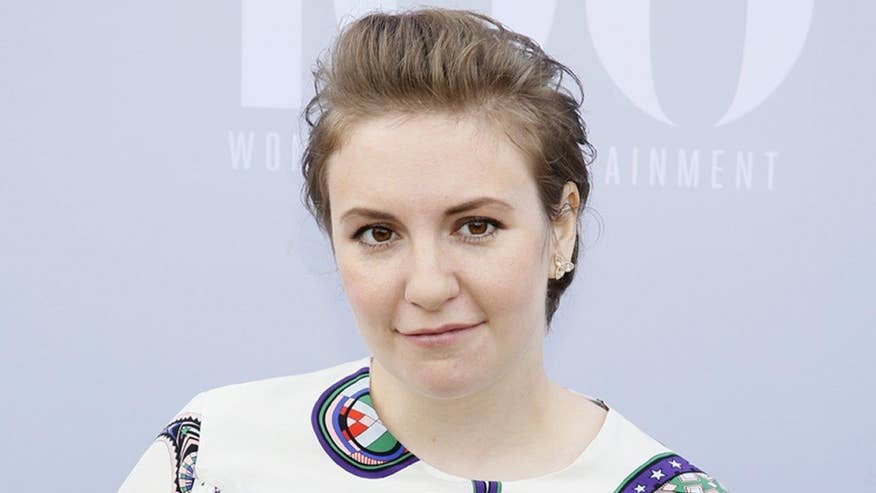 Lena Dunham's controversial abortion comments made headlines this week but it's far from the first time the actress' words have caused an uproar. The HBO "Girls" star is no stranger to controversy, and she's often had to apologize for her comments in the past.
Dunham most recently admitted that her comments about abortion were "distasteful." This came after the actresses said, "...I still haven't had an abortion, but I wish I had."
Here are some of the other instances that have elicited an apology from Dunham:

- In September, the actress had to apologize to Odell Beckham Jr. for comments she made about the NFL star in an interview. "I was sitting next to Odell Beckham Jr., and it was so amazing because it was like he looked at me and he determined I was not the shape of a woman by his standards," she said. "He was like, 'That's a marshmallow. That's a child. That's a dog.' It wasn't mean — he just seemed confused." She later issued an apology to the star, blaming her own insecurities for the comments.
- In March, the 29-year-old actress apologized after accusing Spanish magazine Tentaciones of Photoshopping her picture on the cover. It turned out the image wasn't edited and Dunham said she was sorry for the accusation.
- Dunham once took to Instagram to apologize for comparing Gawker to an abusive husband in a post from her newsletter in 2015. She wrote, "When I heard my own quote I was like 'Jesus, Lena, no'…I regret that earlier comparison because it doesn't accurately describe the condition of being attacked online AND it appears to make light of domestic violence, which ain't my style."
- In an interview with Timeout New York Dunham compared Judd Apatow's distaste for Bill Cosby to someone who is "obsessed with the Holocaust." She quickly took to Instagram to say sorry. "... I'm already aware comparing Bill Cosby to the Holocaust wasn't my best analogy. With Love from your special rape-hating Jew friend LENA."
- In 2014, the actress issued an apology for a part in her book where she implied that she sexually molested her little sister. "Childhood sexual abuse is a life-shattering event for so many, and I have been vocal about the rights of survivors," she stated. "If the situations described in my book have been painful or triggering for people to read, I am sorry, as that was never my intention."
- Dunham also had to issue an apology for a molestation joke on Twitter. The actresses appeared in a nude sketch about Adam and Eve and someone tweeted Dunham, "You don't always have to get naked!" to which the actress replied, "Please tell that to my uncle, mister. He's been making me!" She later took down the tweet and admitted she made a "not so great molestation joke."
- In 2012, Dunham realized she made a racially insensitive joke on Twitter and quickly deleted the tweet. She tweeted a photo of herself in a scarf wrapped to resemble a hijab and captioned it, "I had a real goth/fundamentalist attitude when I woke up from my nap" just after a shooting took place at a Sikh temple in Wisconsin. Taking to Twitter apologizing for her mistake, "Been in production and completely not reading the news. Didn't realize what a bad time it was to make a joke like that. Not a good excuse you guys, but an excuse nonetheless. I'm glad you keep me informed and I'm deleting those tweets."
However despite the many times Dunham has had to apologize, in May the actress wrote an essay titled "Sorry Not Sorry" for Linkedln. In the essay, she called out herself and other women for saying sorry constantly even when the situation doesn't warrant it.