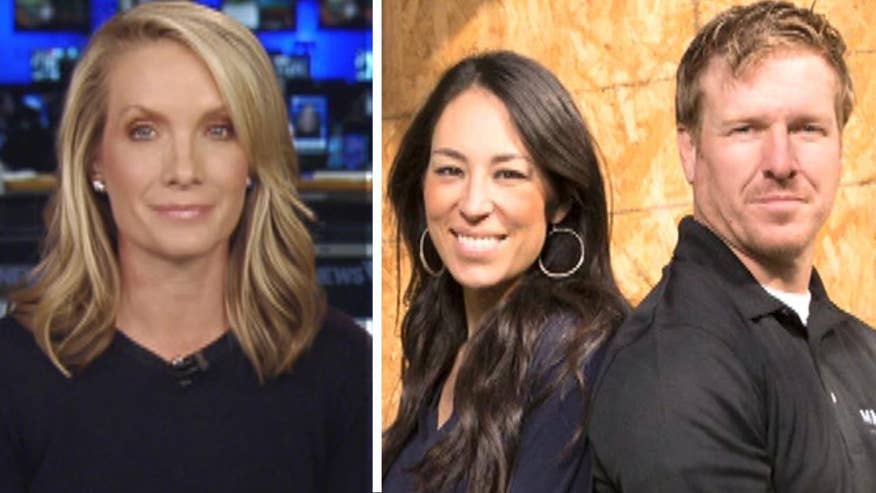 "Fixer Upper" stars Chip and Joanna Gaines have found themselves at the center of a media firestorm after an item on Buzzfeed called out the pastor of their church for making what they called anti-gay remarks. But some media experts say the story was off base.
"Buzzfeed's [story] was basically a hit piece," VP of Bernstein Crisis Management Erik Bernstein told FOX411.
Pop culture expert Cate Meighan echoed Bernstein's comments saying the article was a "real reach" on a "slow news day."
Buzzfeed's hit piece on the Fixer Upper folks is shameful - seems trying to force a public statement, not expose anything worthwhile.

— reluctant deatheater (@mountain_party) December 2, 2016
Why buzzfeed talking trash about the hosts of Fixer Upper? I'll throw hands

— Young Sinatra (@NickKitchen5) December 2, 2016
Wow. I thought I was the only one mad about @BuzzFeed's smear of Fixer Upper. Boy was I wrong. It's very encouraging - for once.

— Justin Raimondo (@JustinRaimondo) December 1, 2016
Just read that Buzzfeed piece on the Fixer Upper ppl. It's is *extremely* bad journalism. What editor signed off on that lol

— Zach Freshley (@Z_Fresh7) December 1, 2016
Buzzfeed published an article about the Gaines' pastor Jimmy Seibert who has come out against gay marriage and called homosexuality a "lifestyle" choice and a "sin."
The media site came under fire for publishing the story which others called an unfair attack on the Gaines and a "non-story" as the couple themselves had not made those remarks.
Neither Bernstein nor Meighan believe the controversy will have a negative effect on their show's ratings.
"I don't think it will have an effect on their show but it really depends on how they handle it and how they respond," Meighan said. "If they had made malicious comments then it would have been different but that is simply not the case…Everyone has the right to believe what they believe and this reporter was really fishing and created a story out of nothing," she said. "You could dig into any celebrity's life and find someone close to them with harsh views."
The Gainses have yet to publically comment on the article and did not return FOX411's request for comment.
"I think overall this is one of those rare cases where it may make sense to let someone else speak for you," Bernstein told us. "In the Gainses case, because they're public life really falls under the umbrella of HGTV, just letting the network release a blanket statement on the situation [is the right move]."
HGTV told FOX411, "We don't discriminate against members of the LGBT community in any of our shows. HGTV is proud to have a crystal clear, consistent record of including people from all walks of life in its series."
When asked for comment on their item, Buzzfeed said "we stand by our reporting" and pointed us to a tweet from their editor-in-chief Ben Smith.
This is a story about a big company, HGTV, refusing to say whether they ban LGBT people from a TV show. They should just answer the question https://t.co/rxsbfV11mb

— Ben Smith (@BuzzFeedBen) November 30, 2016
The fourth season of "Fixer Upper" premiered this week.
You can find Sasha Savitsky on Twitter @SashaFB.