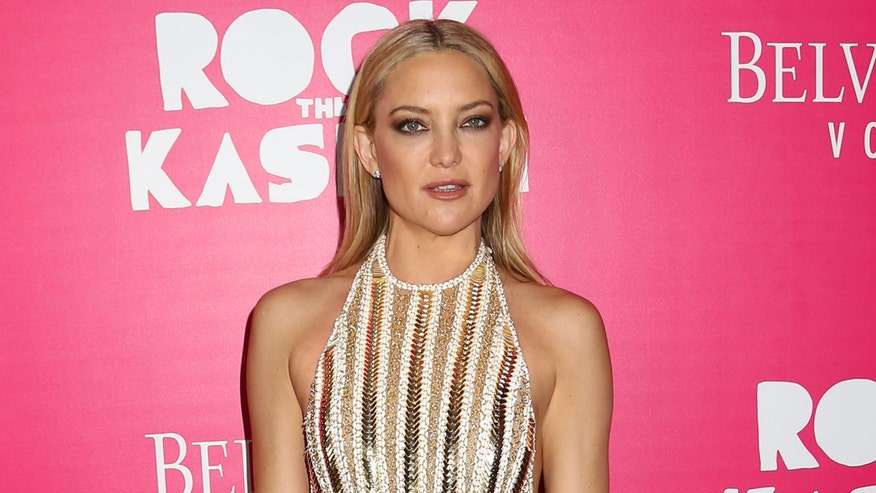 Cher is known for speaking her mind on just about everything, and the 70-year-old superstar singer didn't hold back on Twitter when trashing Kate Hudson's athletic and leisure clothing line, Fabletics.
Cher tweeted, "Made mistake of going2 Fabletics. What a pain in the a--. won't even let u see anything Till u give them ur 1st born !! Felt I Was Bring Conned".
Cher isn't the first user to complain about Hudson's brand. Before you sign up, you have to take a quiz.
@Fabletics your website is annoying. I can't browse without sign in or taking the quiz every time ? I gave up!

— Siena Silver (@sienasilversf) July 10, 2016
Do not ever use @Fabletics absolutely awful company and even worse customer services #unhappycustomer #fabletics #con

— Amy Shilstone (@AmyShilstone) January 31, 2016
@Fabletics First (and last) visit to site. Just want to browse and check it out, not fill out an application about my preferences!

— Joanie Rufo (@JoanieRufo) March 28, 2016
So, what's all the fuss about? When you shop at Fabletics, you can shop as a "guest," but they entice you to shop as a "VIP" where you get exclusive deals and selections. The tradeoff? You are in an automatic monthly service where you pay $49.95, unless you manually delay your shipments.
Carrie Tyrie, who lives in Scotland, told FOX411 she had a bad experience with Fabletics.
"I think it's great that a celebrity is bringing this up as people need to know how awful this website is. I forgot to cancel the credit one month, and they told me they couldn't refund me as that's how websites work now. I had paid by PayPal and managed to get a refund as I used to work as an Ecommerce manager and told them that's not true."
Other users complained of similar issues.
these stupid fabletics and justfab are so annoying when you want to cancel the account that charges you 50$ a month

— Abi Shepherd (@ShepherdAbi) February 18, 2016
@Fabletics @Fabletics_UK all a major scam! Vip means monthly charges without knowing your agreeing to it!

— sarah price (@tib_bby7) July 10, 2016
Cher has yet to receive a response from Hudson, but Fabletics did tweet, "We LOVE you @Cher! Please know our quiz is to personalize shopping and so we can eliminate waste by only creating clothing people want."
A spokesperson for JustFab, parent company for Fabletics, told FOX411 the brand is "disappointed" Cher did not like their member quiz.
"By asking shoppers for their style and size preferences, we're able to save our customers tons of money and eliminate waste. We only produce the clothing that people want. I wish we could turn back time and explain this to Cher."

And not everyone is unhappy. Some customers swear by the line and are excited to get orders monthly.
@AFoodieStaysFit tweeted, "I'm a big fan of #Fabletics" and user Ava Stritt said she "adores all the items" she has gotten.
Plus, the brand has proved lucrative for Hudson. According to Forbes, Fabletics had $150 million in revenue in 2015, almost solely from online sales. Now, they are opening retail stores, as well.
No doubt, the "Turn Back Time" singer will not be heading to the stores any time soon.
Charlene Bert is the Co-Founder of GalTime.com, a leading online magazine for women. She is also an award-winning veteran journalist who spent twenty years in local news as well as nationally syndicated broadcast and digital news for Natcom Global . You can follow GalTime on Facebook, Twitter, Google+ and Pinterest.