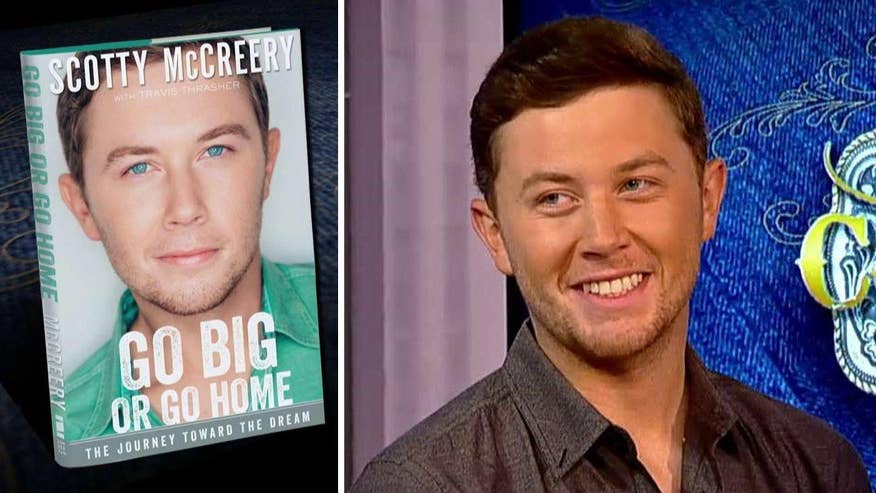 LOS ANGELES – A fan once showed up at "American Idol" winner Scotty McCreery's home.
"I've had a fan drive from Maine down to North Carolina and was banging on my door," he told FOX411 at the American Country Countdown Awards. "It's a little creepy, but that just speaks to the passion. I'm not endorsing coming to my door but I love the passion."
McCreery said country music fans are extremely loyal.
"Country fans are loyal," he said. "They stuck by me from day one in 2011. We are still out on the road and they come to our shows."
Meanwhile this year's winner, Trent Harmon, shared a similar sentiment about the fans.
"Country supporters go to country events; they buy music; they go to festivals," he said. "They show up. I think when you have your foot in the door that's a good thing."
He said he is adjusting to life after "Idol."
"I'm still hungry like I'm getting voted on every Thursday night. I'm still working social like I could be cut tomorrow. I realize that every day, and I don't want to lose that."
Presenting at the American Country Countdown Awards was a huge honor for Harmon.
"Just to be here -- be presenting -- is 'like hey man I'm here presenting,'" he said. "I thought it was a really big deal I got to come to this. I didn't expect to at all."

You can follow Blanche Johnson on Twitter @blancheFOXLA.