Zimbabwe police detain spokesman of former loyalist group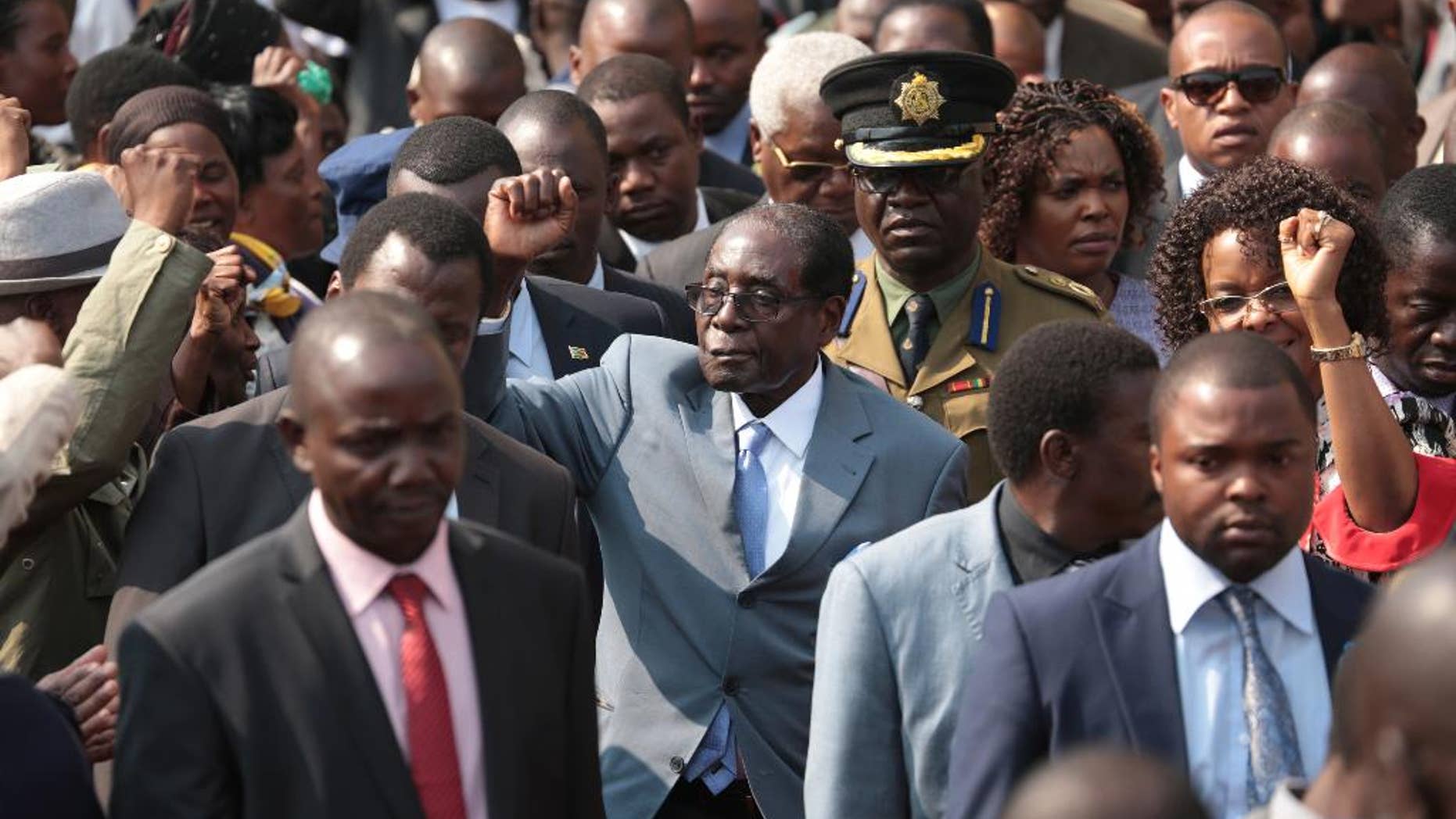 HARARE, Zimbabwe – Zimbabwe police have detained the spokesman of the veterans association that turned on President Robert Mugabe last week and called him dictatorial.
Douglas Mahiya's detention comes a day after Mugabe vowed "severe" punishment for the authors of the harshly worded statement by the Zimbabwe National Liberation War Veterans Association.
Police spokeswoman Charity Charamba on Thursday said Mahiya was detained on Wednesday night.
The veterans have been Mugabe's core loyalists since the southern African country's 1970s liberation war against white rule, often using violence to crush the opposition.
Frustration is growing in Zimbabwe over its economic crisis, which the veterans blamed on "bankrupt leadership."
The 92-year-old Mugabe told thousands of supporters on Wednesday that Western countries had infiltrated the veterans association. The president also demanded new leaders for the group.