Zimbabwe ex-military leader who ousted Mugabe becomes VP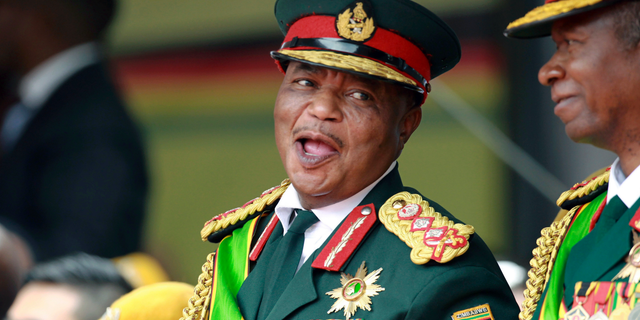 HARARE, Zimbabwe – A former general who led the ouster of Zimbabwe's founding leader has been sworn in as vice president.
The appointment of Constantino Chiwenga had been widely anticipated amid concerns about the military's influence on new President Emmerson Mnangagwa. The military stepped in last month and forced the departure of Robert Mugabe as Zimbabweans feared his unpopular wife was preparing to succeed him.
Kembo Mohadi, a former state security minister, was sworn in Thursday as the other vice president.
Mnangagwa in a new government notice has spelled out benefits for Mugabe and any future president who serves at least one term. They include government-funded accommodation, office space and personnel, a luxury Mercedes-Benz vehicle, security details, first-class air travel abroad at least four times a year and an undisclosed entertainment allowance.