Zimbabwe court frees 21 opposition activists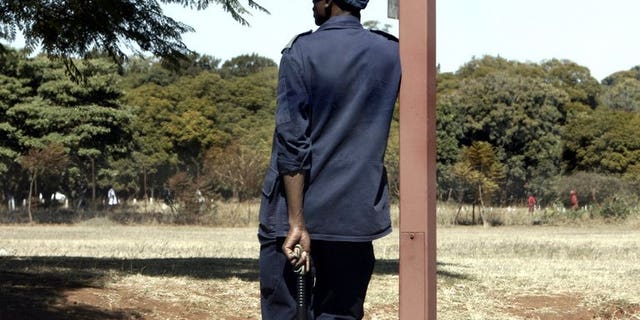 NEWYou can now listen to Fox News articles!
HARARE (AFP) – Zimbabwe's high court on Thursday ordered the release of 21 opposition activists detained for over two years in connection with the death of a police officer, their lawyer said.
"Twenty-one of the opposition activists have been acquitted by the high court for lack of evidence while seven have been put to trial," lawyer Charles Kwaramba told AFP.
"The acquittal today confirms what we said from day one that these people had no case to answer and should not have been in custody all this time."
The 28 members and officials of the opposition Movement for Democratic Change (MDC) party have been detained since May 2011 on allegations of killing an officer as riot police broke up an MDC rally.
They all denied the charges.
One of them, Rebecca Mafikeni, died in a state hospital where she had been transferred from remand prison in August.
In a eulogy at Mafikeni's graveside MDC leader Morgan Tsvangirai condemned the activists' lengthy incarceration as "an indictment of our justice system".
"How can one spend two years in remand prison?" Tsvangirai lamented. "This is totally intolerable. People are being arrested for political reasons while criminals are going scot-free."
Opposition activists are often targeted by security forces in Zimbabwe.
In 2008, Tsvangirai pulled out of a presidential run-off election citing the killing of more than 200 supporters and the displacement of thousands others.