Zetas drug cartel turned prison into private death camp, officials say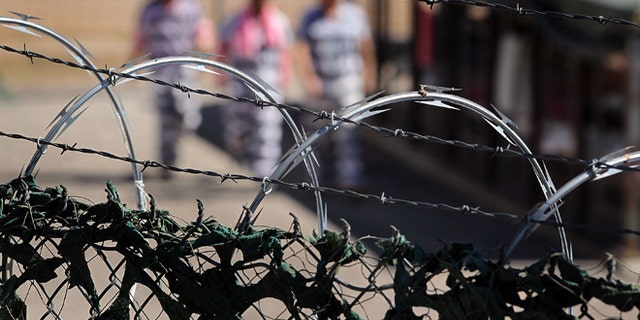 The notorious Zetas drug cartel turned one prison in northern Mexican into the gang's own private death camp where they tortured and murdered rival thugs.
According to public prosecutors in the Mexican state of Coahuila, between 2009 and 2012 Los Zetas controlled the Piedras Negras prison and used it to run part of their drug trafficking operations in northern Mexico.
Authorities estimate that in the three-year period the Zetas killed around 150 people and either burned their bodies or put their remains in acid-filled tanks before disposing of them in a river about 20 miles from the prison.
While it is unclear if prison officials actively participated in the killings or worked in cahoots with the gang, prosecutors said that Zetas leaders dressed up in uniforms and acted as the prison's unofficial security force – going so far as to drive around in customized vehicles and wear bulletproof vests.
Information about the Zetas bloody reign is based on the testimony of 42 prisoners who were being held at Piedras Negras between 2009 and 2012.
The alleged leader of Zetas prison gang was Ramón Burciaga Magallanes, who is currently in another jail serving time for kidnapping. Along with Burciaga Magallanes, prosecutors have arrested four other suspects.
The five arrested have only been charged with seven murders.
The Piedras Negras prison was also the scene of a prison break in 2012 orchestrated by the Zetas as a move to replenish their numbers in a war against a rival gang.
Like us on Facebook
Follow us on Twitter & Instagram