Zambia opposition leader questioned for 'defaming' president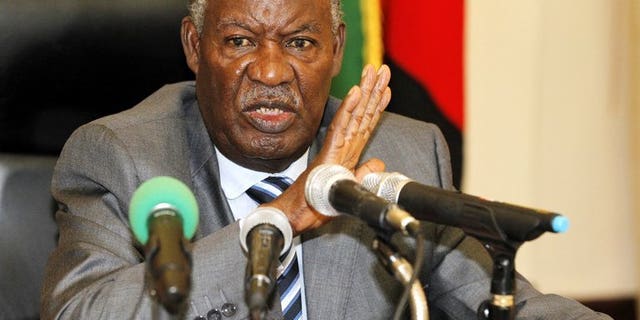 LUSAKA (AFP) – Zambian police questioned an opposition leader Monday for allegedly defaming President Michael Sata after he called him a liar in a radio programme, a spokesman said.
Police questioned Nevers Sekwila Mumba "for the alleged offence of defamation of the president," police spokesman Rae Hamoonga.
In an interview on Radio Joy FM last Thursday the outspoken leader of the Movement for Multiparty Democracy (MMD) called Sata "a liar" for failing to live up to his election commitment to improve Zambians' lives.
Sata defeated former president and MMD leader Rupiah Banda in 2011 polls on promises to reduce poverty within 90 days of his term.
Since taking office, Sata has launched corruption cases against several opposition leaders -- including Banda. Journalists have also been arrested under what critics denounce as his increasing authoritarian rule.
Mumba, who himself was arrested on graft charges in January, rejected the latest defamation investigation.
"They are working on instruction from the president, the president has left instructions," he told journalists while leaving the police station in the capital Lusaka.
"It is my responsibility to ensure that the government is held responsible," he added.
Mumba said the allegations would not deter him from criticising Sata.
"What is he afraid of? If jail, police and discrimination is what he is going to use, we will still not be afraid, we are ready to die."
Defamation carries a maximum three-year prison sentence in the southern African country.