Zambia: Body of President Michael Sata to be flown home Saturday ahead of burial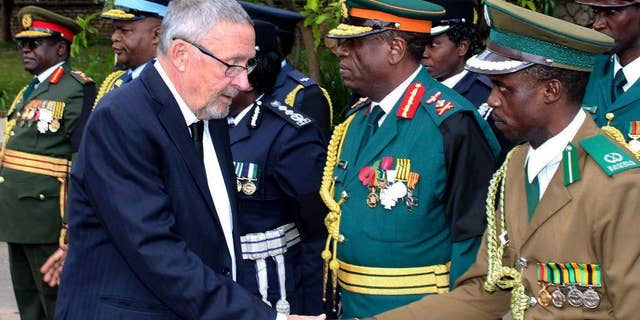 LUSAKA, Zambia – The Zambian government says the body of President Michael Sata, who died in London after a long illness, will be flown to Zambia on Saturday.
Cabinet secretary Roland Msiska also said Thursday that Sata will be buried in Lusaka, the Zambian capital, on Nov. 11.
Sata, 77, had largely dropped out of public view months ago as his health deteriorated, and he died Tuesday in a London hospital. The government did not divulge details of his condition, but some Zambian media outlets said he suffered multiple organ failure.
Vice President Guy Scott, a white Zambian of Scottish descent, is the country's acting president until elections are held within 90 days.