Young Latinos Offered A Chance To Discuss Obamacare Directly With The Program's Director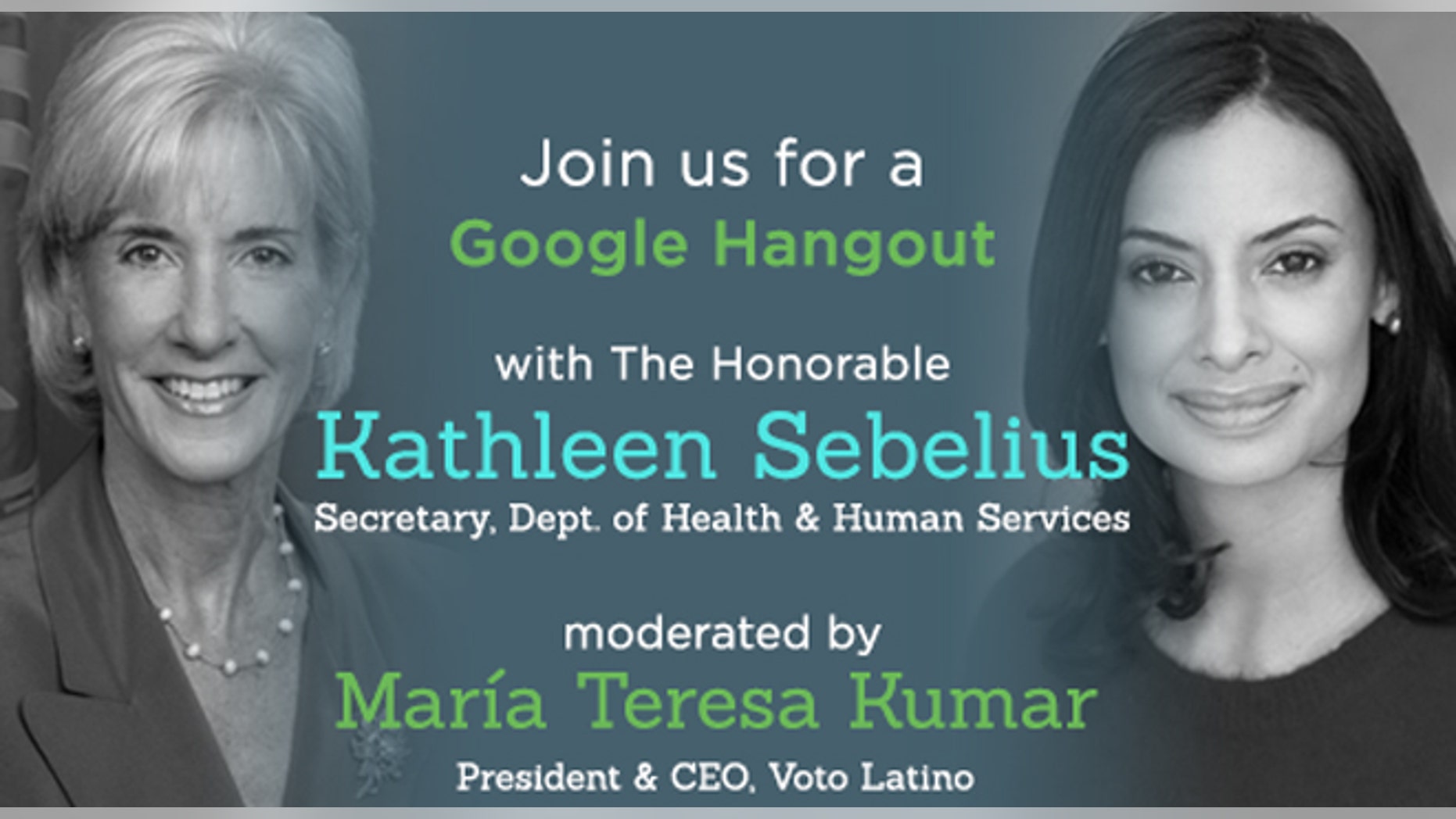 For half-hour on Thursday, Latinos across the country will have a chance to vent their Obamacare frustrations directly to President Obama's point-person for the controversial program, Kathleen Sebelius, Department of Health and Human Services secretary, in an interactive Google Hangout.
Young Latinos, considered to be a key demographic for the administration's national push for the Affordable Care Act, will have a chance to go toe-to-toe with Sebelius about their experiences and concerns with the nation's controversial medical insurance program. The general public is welcome to log on to the hangout, but only as spectators, since questions will be pre-selected.
According to the U.S. Census, about one in three Hispanics (31 percent) under the age of 65 are without insurance, almost double the 16 percent of the overall population. The White House itself said it needed more than 2.6 million young and healthy people to enroll to keep costs and premiums down for the overall pool of sicker and older people.
Thus far, enrollment totals are way below the administration's expectations and also it remains unknown how many Latinos have signed up through Cuidadodesalud.gov, the Spanish language Obamacare enrollment website, which wasn't fully functional until the first week of December, two months after the health insurance marketplaces were offered.
Thursday's Google hangout is scheduled for 3 p.m. EST, and is being sponsored by Voto Latino, a non-partisan advocacy organization dedicated to engaging Latino youth to get involved in the political process. The national organization has been helping President Barack Obama's administration to increase awareness in the Hispanic community about the Affordable Care Act.
The Google Hangout discussion will be moderated by Voto Latino's President and CEO, Maria Teresa Kumar, and it's intended to focus on Obamacare and its impact on the Latino community.
Questions are currently being collected and can be submitted via text (AskVL to 73179, tweeting @votolatino with hashtag #ASK VL, or by leaving a comment on the Facebook event.