Young Angolans plan anti-government protest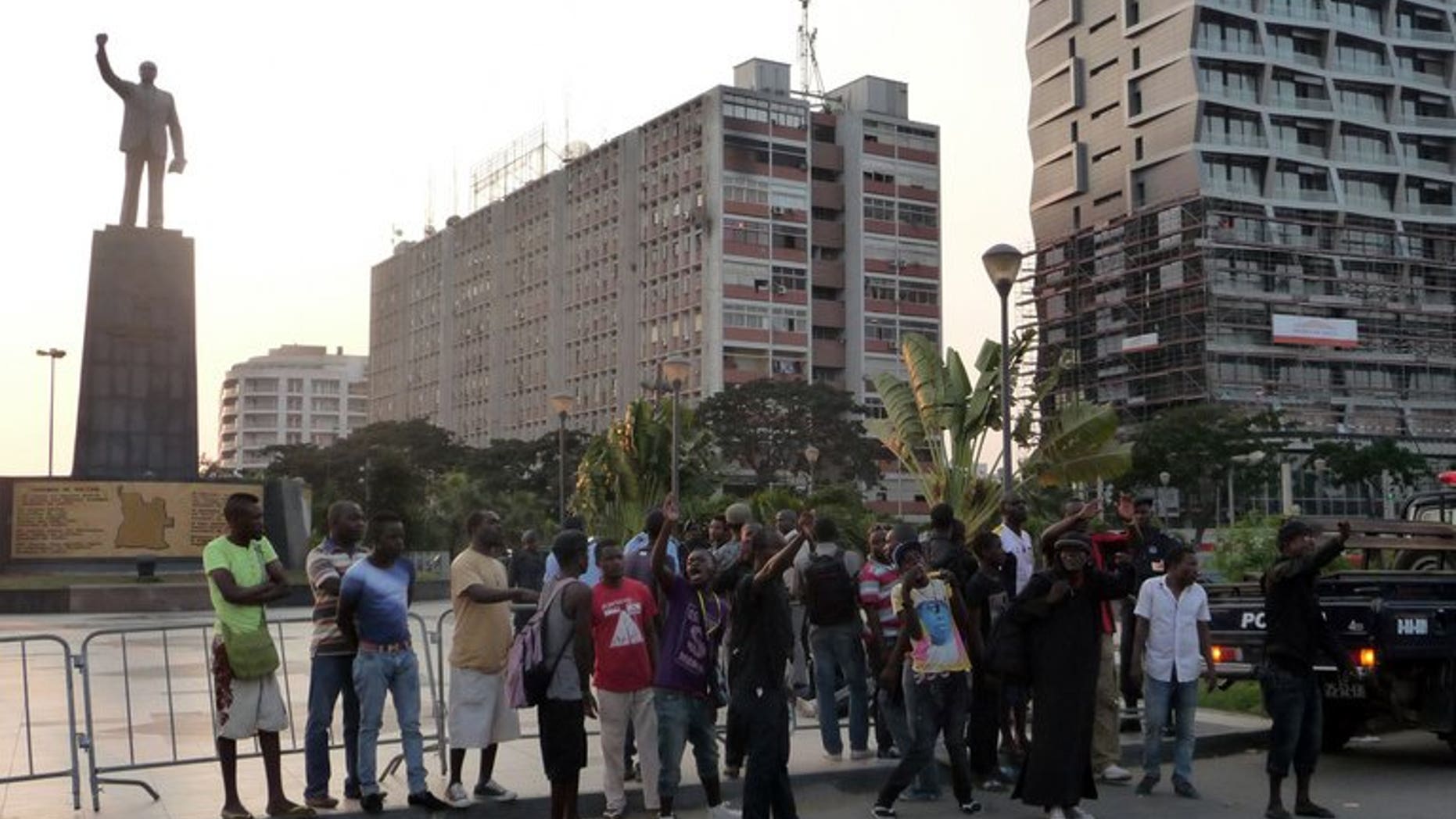 LUANDA (AFP) – A group of young Angolans plan Thursday to stage a protest march in the capital Luanda against the authoritarian regime of President Jose Eduardo dos Santos, despite fears of a police crackdown.
Composed of students and young professionals, the group calling itself the Angolan Revolutionary Movement is angry at the demolition of houses and forced evictions by authorities, and police violence against street vendors.
The activists will also protest at the disappearance more than a year ago of two of their comrades and the government's general failure to improve the living conditions of the majority of the people in the oil-rich country.
"We denounce the abuse of power by the Angolan government and nepotism of President ...Dos Santos, who for example has named his son as head of the ($5 billion) Angola sovereign wealth fund," said Pedro Pedrowski 'Teca,' one of the march organisers.
Police last week told the local media that the planned protest was illegal because it was scheduled to take place outside the hours prescribed by law.
But the group argues the constitution allows it to stage the march.
"For us we are going to ahead with the demo (Thursday), there is no going back" Jaspar Luamba, a member of the group told AFP.
The London-based rights watchdog, Amnesty International, has meantime urged the Angolan authorities not to crack down on the protest.
"Amnesty International is concerned that like previous protests, Thursday will see unwarranted force used against the protestors," and police may carry out "arbitrary arrests and detentions."
The global rights lobby group is also concerned about the arrest of 17-year-old activist Manuel Nito Alves on defamation charges against the president after he ordered the printing of t-shirts that are likely to be used at the demonstration.
Slogans on the t-shirts labelled dos Santos a "dictator."
In the past two years, Angola's youths have also grown increasingly critical of the regime of Dos Santos, who was last year re-elected for a further five years on top of his 33 years in office.