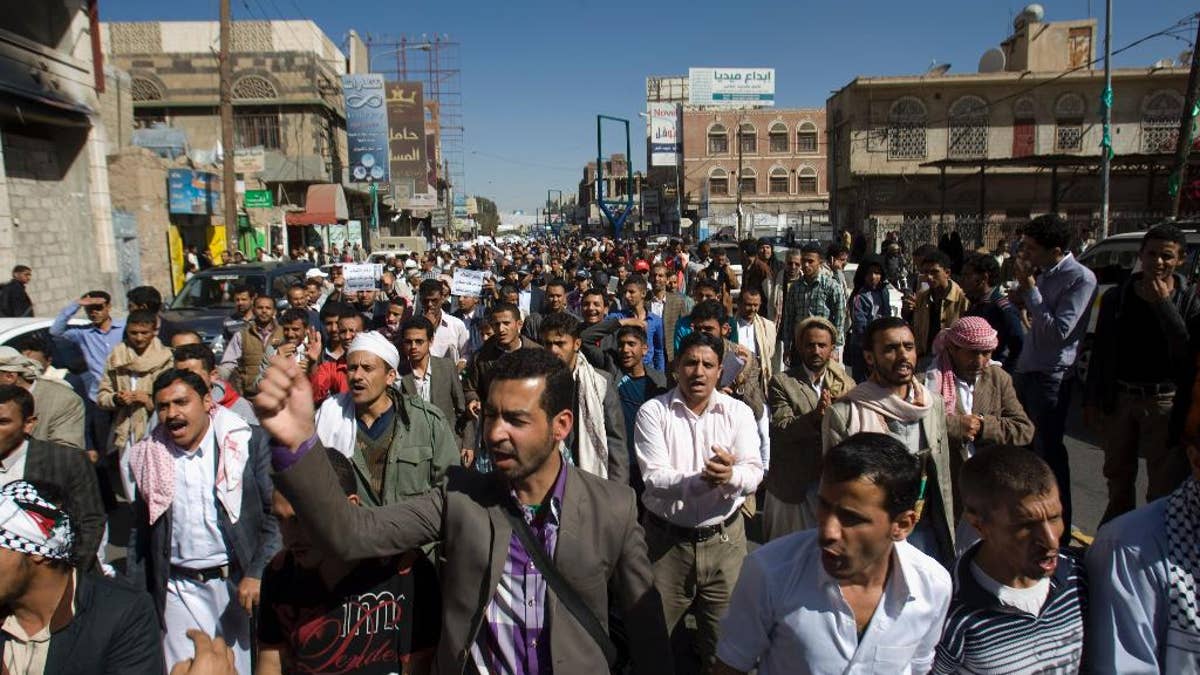 SANAA, Yemen – Yemen's Shiite rebels said Tuesday they have released a presidential aide whose abduction 10 days ago set in motion a violent escalation that led to the resignation of the president and the government in the face of a widening rebel power grab.
The release likely signals the Houthi rebels' readiness for a de-escalation of the crisis that has gripped Yemen. Earlier, President Abed Rabbo Mansour Hadi had set his aide's freedom as a top demand in order to reconsider his resignation.
The escalation has plunged impoverished Yemen deeper into turmoil and pushed it closer to fracturing along sectarian and tribal lines. The prospect of a leaderless nation has also raised concerns about Washington's ability to continue targeting Yemen's local Al Qaeda branch, considered to be the terror network's most dangerous.
A representative of Houthi rebels told The Associated Press that they freed the aide, Ahmed Awad bin Mubarak, on Tuesday and handed him over to local tribes in the southern province of Shabwa. The representative spoke on condition of anonymity because he was not authorized to speak to media.
The Houthis overran the capital, Sanaa, in September, after descending from their northern stronghold and demanding a bigger share in the power in the country.
They abducted bin Mubarak to protest Hadi's decision to proceed with a draft constitution that would divide Yemen into six federal states — something the rebels strongly oppose.
As street battles engulfed Sanaa and shelling rocked the city for days, Houthis also seized control of more state institutions, including the presidential palace, military camps and state media.
They also besieged Hadi's residence and that of Prime Minister Khaled Bahah. A tentative deal under which Hadi agreed to some political concessions later collapsed and the president, the premier and the entire Cabinet resigned.
The resignations still have to be approved by parliament, which has not convened amid the violence. Also, the mandate of the current lawmakers has long expired.
Houthis say they want a fair share of power, while critics say they want to keep Hadi as a symbolic leader and run the country from behind the scenes.