Yemen's military says forces kill 37 suspected al-Qaida fighters in ongoing southern offensive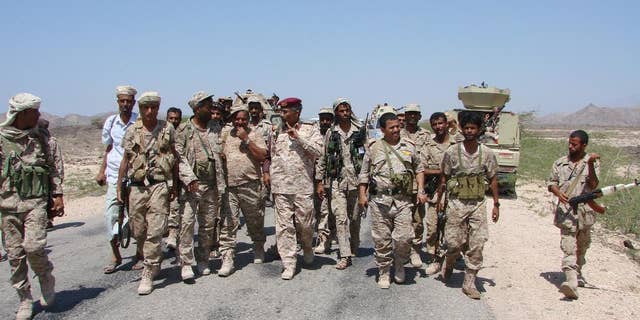 SANAA, Yemen – Yemen's military says it has killed 37 suspected al-Qaida fighters in an ongoing offensive in a southern province.
A Defense Ministry statement Sunday said the fighters were killed overnight in clashes and airstrikes in the town of Meyfaa during an ongoing U.S.-backed campaign to drive al-Qaida out of the southern provinces of Abyan and Shabwa. Intermittent violence persists in the area and soldiers remain deployed there. Some families fled the town for the provincial capital.
Also in Shabwa, security officials said the army exploded land mines in several areas around Meyfaa that they said al-Qaida fighters had laid.
The security officials spoke on condition of anonymity because they were not authorized to speak to journalists.
The U.S. considers Yemen's al-Qaida branch to be the world's most dangerous.