Yemeni President Returns to Country After More Than Three Months in Saudi Arabia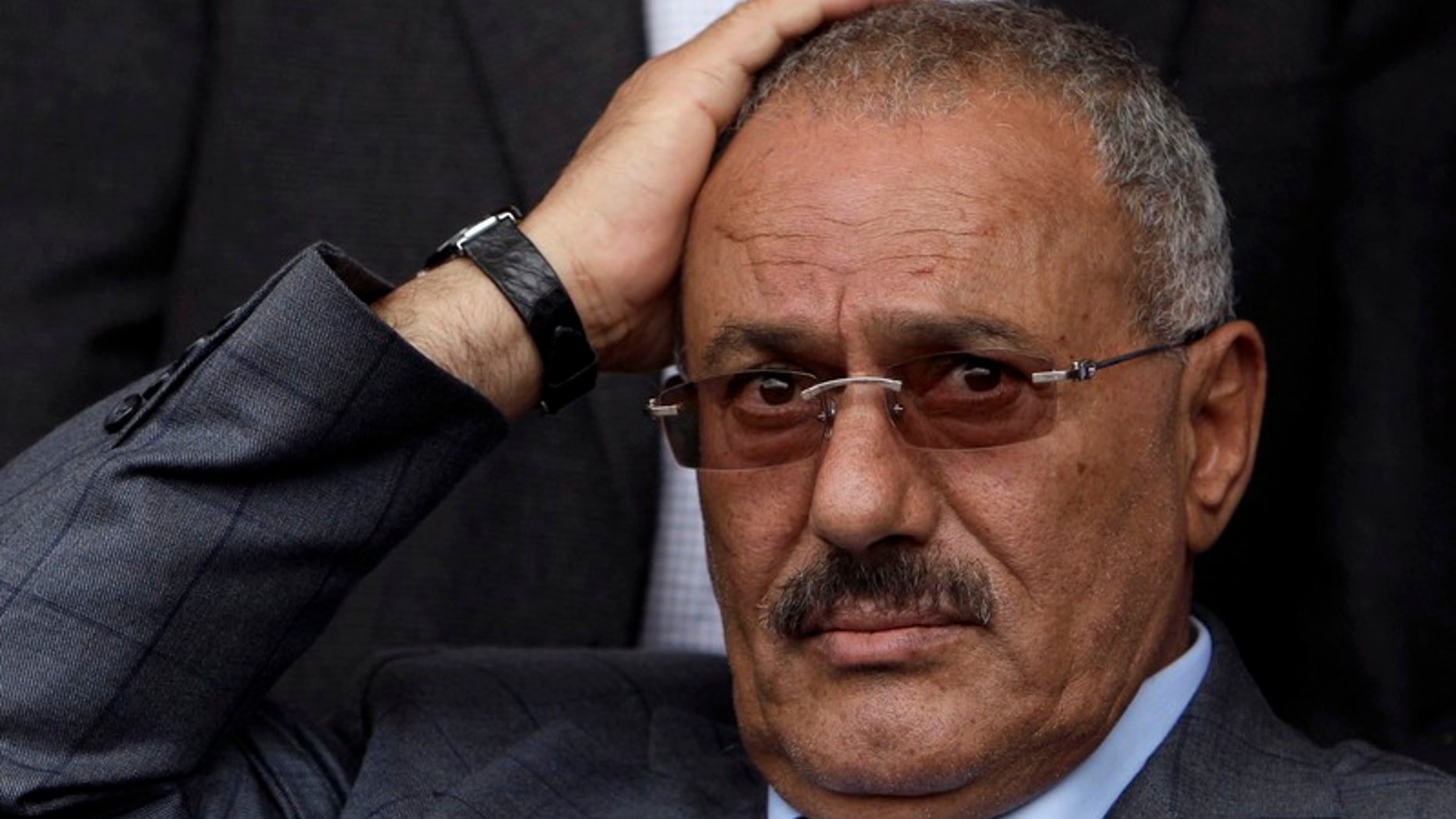 President Ali Abdullah Saleh returned Friday to the Yemeni capital after more than three months of medical treatment in Saudi Arabia in a surprise move that could further enflame violence between forces loyal to him and his opponents.
Saleh left Yemen for Saudi Arabia in June after he was seriously injured in an attack on his presidential compound in the capital Sanaa. During his absence, the country further slipped into chaos after the protests that erupted in February demanding an end to his 33-year old rule.
But the violence took a serious turn this week after a regionally-sponsored, U.S.-backed deal to transfer power hit a new snag.
Saleh had repeatedly refused to sign the deal, and has recently delegated his deputy to restart negotiations with opponents on the deal. It was considered another stalling tactic by Saleh that was followed by a violent crackdown on protesters and the most violent bout of fighting between Saleh loyalists and his armed opponents.
Sanaa has been gripped by street battles and exchanges of shelling between the elite Republican Guards, led by Saleh's son, and tribesmen opposing Saleh as well as military units who had defected.
Nearly 100 people have been killed in Sanaa and elsewhere in Yemen since Sunday.
The fighting continued even after Saleh returned at dawn Friday.
Heavy clashes and thuds of mortars were heard throughout the night in Sanaa and into morning Friday. One person was killed overnight after mortars hit the square in central Sanaa where protesters demanding Sale's ouster have been camped out for months, a medical official said on condition of anonymity. Fifteen people were killed in several separate clashes on Thursday.
The Yemeni public did not see Saleh's return on state TV, which was running songs praising the president and broadcasting video footage of his many public appearances in the past. The TV said Saleh was in good health. Officials in his office said he has returned on a private plane.
For the protest leaders, Saleh's return bode ill for the already explosive situation.
"His return means more divisions, more escalation and confrontations," said Abdel-Hadi al-Azizi, a protest leader, told The Associated Press. "We are on a very critical escalation."
The anti-Saleh protesters have called for more rallies after Friday prayers.