Yemeni officials: Explosion in governor's office of southern port city of Aden kills 4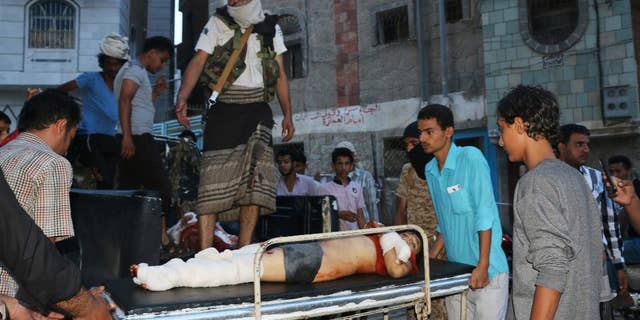 SANAA, Yemen – Yemeni security officials say an explosion at the governor's office in the southern port city of Aden has killed four people.
The officials, from the local police force, say an improvised explosive device went off Thursday at Gov. Nayef al-Bakry's office. He wasn't harmed in the attack.
The officials say the blast also wounded 10 people. The officials spoke on condition of anonymity because they are not authorized to talk to reporters.
No one claimed responsibility for the attack. Pro-government fighters took Aden in July, after driving out rebels known as Houthis who had seized it in the spring.
Houthis and troops loyal to former President Ali Abdullah Saleh are fighting against southern separatists, local and tribal militias, Sunni Islamic militants and troops loyal to President Abed Rabbo Mansour Hadi.