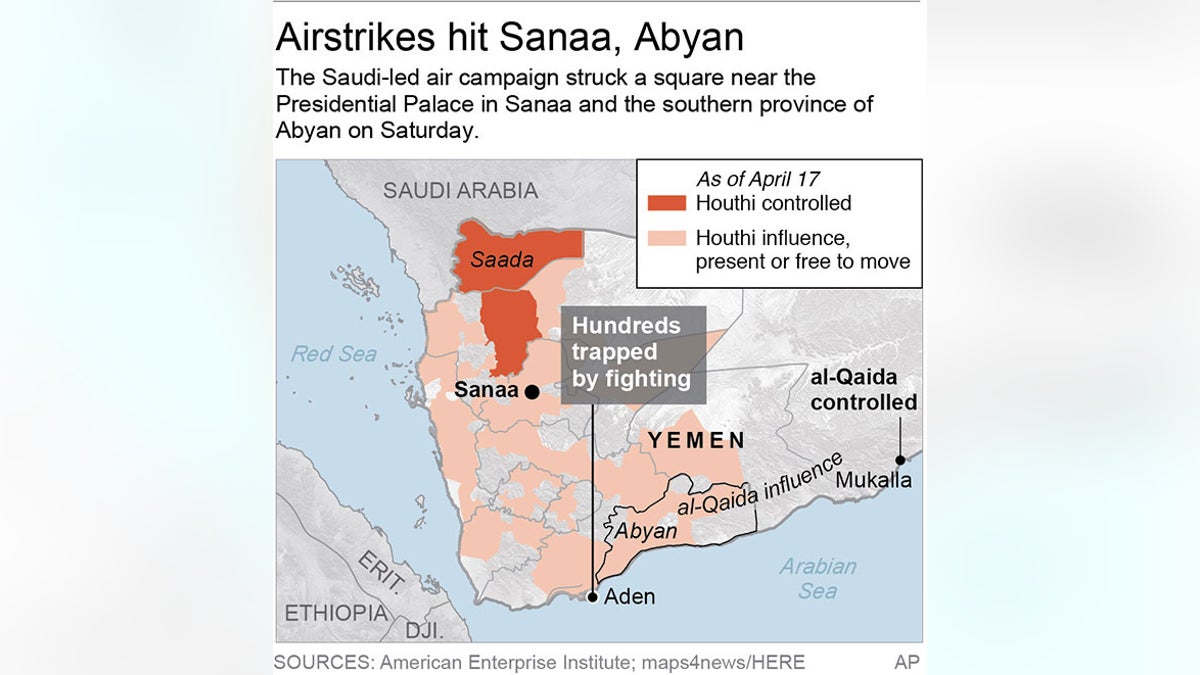 SANAA, Yemen – Yemeni military officials say at least 20 Arab coalition troops have landed in the southern coastal city of Aden on a "reconnaissance" mission.
The officials and witnesses reached in Aden said the black-clad and masked troops landed Sunday in a central area between the city's neighborhood of al-Mansoura and the airport. They said helicopter gunships hovered above the landing area.
There were no reports of fighting between the Arab troops and Iranian-allied Shiite rebels and their supporters, who have for weeks been trying to capture the strategic port city on the Arabian Sea.
The officials spoke on condition of anonymity as they weren't authorized to brief journalists.
Defending Aden are militiamen loyal to President Abed Rabbo Mansour Hadi, who fled Aden to neighboring Saudi Arabia in March.