Yemen officials: Saudi-led coalition strikes hotel, many die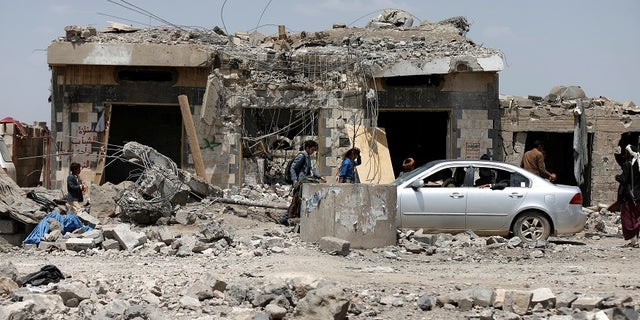 CAIRO – Yemeni security officials say the Saudi-led coalition has carried out airstrikes, hitting a small hotel near the capital of Sanaa and killing dozens of Shiite Houthi rebels and civilians.
The officials say an estimated number of 60 have been killed in the strikes on Wednesday morning. It wasn't immediately clear why the coalition jets targeted the hotel, which is located in Arhab, some 35 kilometers, or 22 miles, north of Sanaa.
Witnesses say the two-floor hotel in Qaa al-Qaidhi neighborhood was completely toppled and bodies are still being retrieved from under the rubble. They also say another airstrike hit a checkpoint manned by the Houthis, a few kilometers (miles) from the hotel.
The officials and the witnesses spoke on condition of anonymity because they weren't authorized to speak to reporters.