Wyeth cuts baby formula prices amid China probe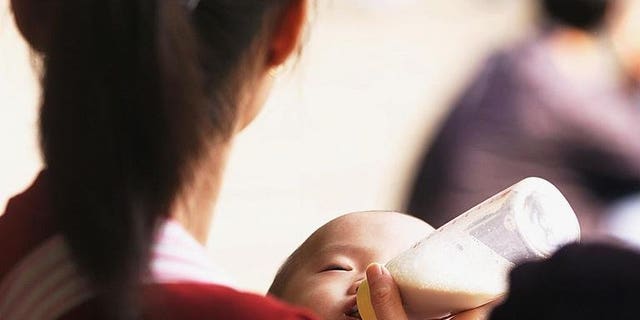 SHANGHAI (AFP) – A unit of Swiss food giant Nestle is cutting prices for baby formula in China by as much as 20 percent, it said after the government launched a investigation of alleged price-fixing by foreign firms.
Wyeth Nutrition confirmed the investigation by China's top economic planner, which has been reported by state media, and pledged to "immediately" cut prices on some formula products by six to 20 percent, according to a statement late Wednesday.
"Wyeth Nutrition has always respected and been willing to abide by China's laws and regulations and is actively cooperating with the anti-monopoly investigation into the company," it said.
The firm promised not to raise prices on new formula products for a year and said it had improved marketing policies to ensure they were in line with regulations.
The response came after media reports on Tuesday that the National Development Reform Commission had launched a probe of foreign baby formula makers.
Companies under scrutiny include Nestle, France's Danone, Mead Johnson Nutrition, Abbott Laboratories and Dutch firm Royal FrieslandCampina which produces the Friso brand, state media said.
China is by far the world's largest market for baby formula, according to consumer research group Euromonitor.
But a 2008 scandal involving tainted formula that killed six children and sickened more than 300,000 has prompted domestic consumers to shun local brands and created huge demand for foreign products, including expensive informal imports.
The government has vowed to crack down on safety violators and called for strict monitoring of milk powder production, in an attempt to restore public trust.