World's Largest Copper Producer Says Prices Rising Due To Drop In Output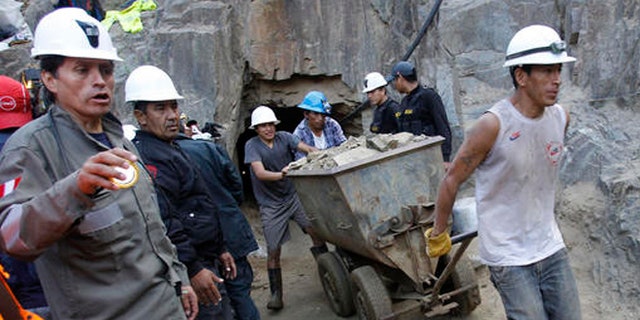 Copper prices extended their recent rise after the world's largest producer of the industrial metal reported a drop in output.
The Chilean mining company Codelco, the world's top copper producer, said Friday that copper production had fallen to a five-year low. The announcement followed news that a strike disrupted operations at a mine run by Anglo American in Chile. Both reports have helped push copper prices up this week, said George Gero, vice president of global futures RBC Capital Markets in New York.
"The reality is that the copper market is all about production and physical demand," Gero said.
The copper contract for May rose 5 cents to settle at $3.04 a pound Friday. It finished the week with a 3 percent gain.
Other metals were mixed. Gold for April delivery fell 90 cents to $1,293.80 and May silver inched up 8 cents to $19.79 an ounce.
July platinum rose $8.80 to $1,407.20 an ounce and June palladium rose $13.20 to $773.70.
In other trading, wheat fell, while corn and soybeans were unchanged. Wheat dropped 15 cents to settle at $6.96 a bushel. Corn settled at $4.92 a bushel and soybeans settled at $14.37.
In the market for oil and gas, crude oil rose 39 cents to settle at $101.67 a barrel.
In other futures trading on the Nymex:
— May wholesale gasoline slipped 0.3 cents to $2.94 a gallon.
— May heating oil added 0.5 cents to $2.95 a gallon.
— May natural gas lost 5 cents to $4.49 per 1,000 cubic feet.
Follow us on twitter.com/foxnewslatino
Like us at facebook.com/foxnewslatino