Woman Tries to Cut Off Husband's Penis, Police Say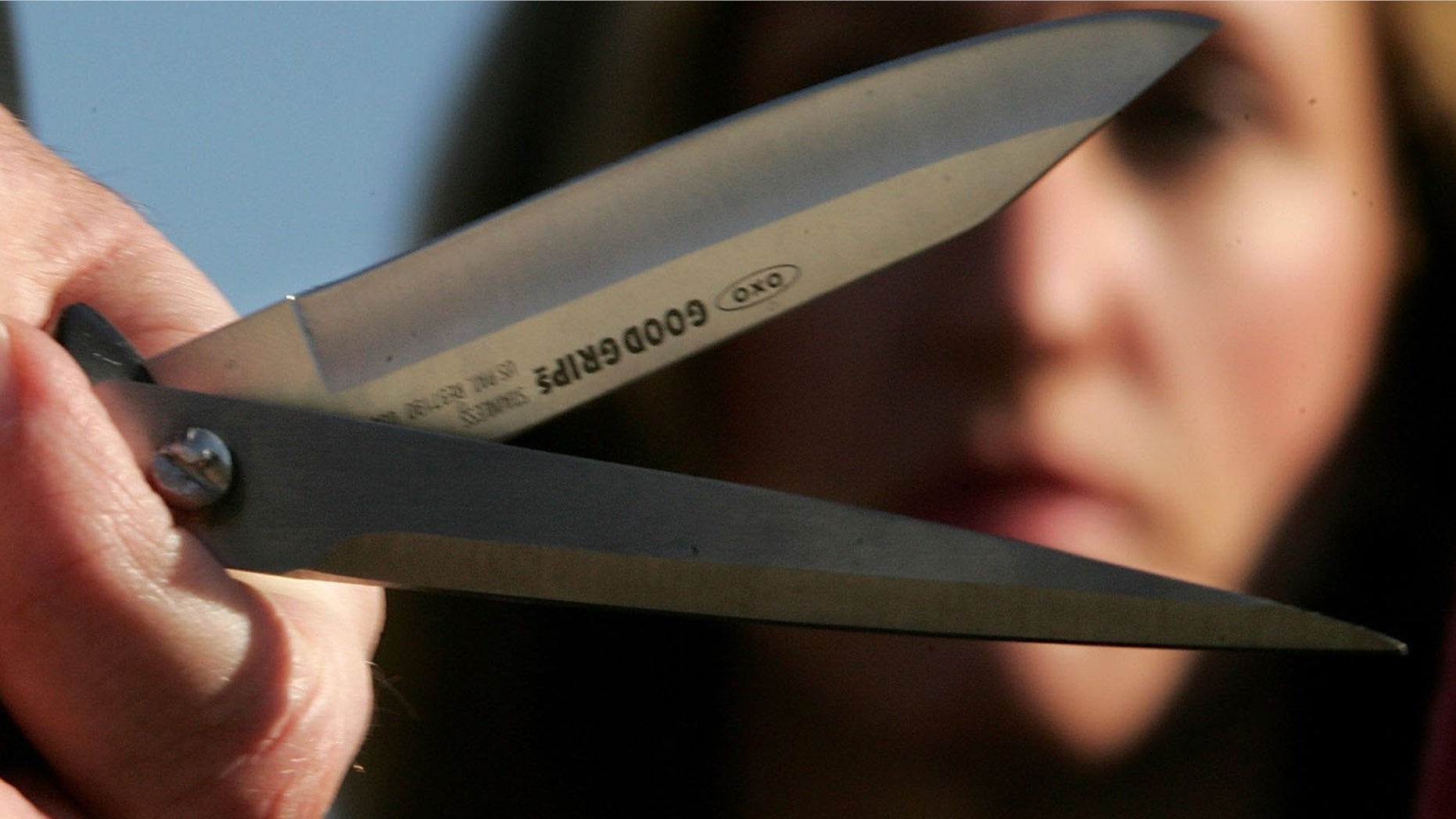 Almost two decades ago, husbands everywhere were afraid to fall asleep after an Ecuadorian named Lorena Bobbit infamously chopped off her husband's penis.
Now another woman is putting fear back in the bedroom.
Police say a 69-year-old woman from California has been arrested after her husband reported that she tried to cut off his penis with a pair of scissors.
Palm Springs police said in a statement Sunday that Virginia Valdez was arrested on suspicion of mayhem, assault with a deadly weapon and spousal abuse.
Online jail records say she was released Sunday and is scheduled to appear in court next month.
The 62-year-old husband — whose name was not released — called police Saturday night and when officers came to his house he said his wife had attempted to sever his penis with scissors.
The statement says officers recovered the scissors and arrested Valdez.
Police say the man was treated at a hospital for injuries in the penis area and released.
Lorena Bobbit gained worldwide notoriety after she severed her husband's penis then went for a car ride and threw it out the window. Her trial created a media frenzy, but she was eventually found not guilty for reasons of insanity. She claimed during the trial that her husband sexually, physically, and emotionally abused her during their marriage.
Her husband, John Bobbit, whose penis was eventually reattached, ended up becoming an amateur porn star.
The two divorced in 1995 after a six-year marriage.
Based on reporting by The Associated Press.
Follow us on twitter.com/foxnewslatino
Like us at facebook.com/foxnewslatino