Woman 'raped into confessing husband's murder' in Mexico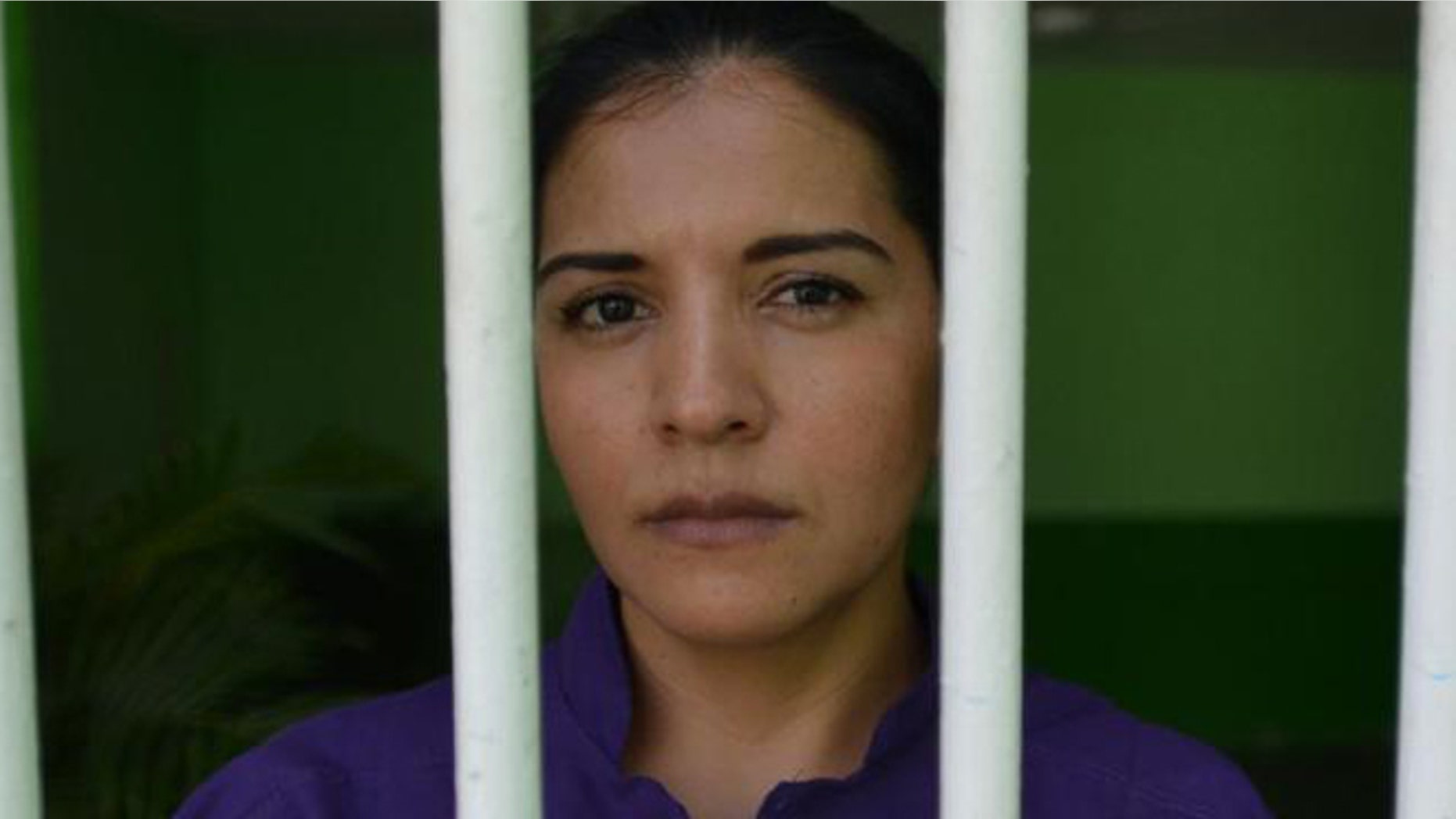 Having just lost her husband, Yecenia Armenta could never have imagined her life could get worse.
But the then 39-year-old had no idea what lay ahead of her after she was bundled into a police car and charged with her husband's murder.
It was after her arrest that things took a turn for the worse, with the stay-at-home mother claiming she was tortured and raped before being forced to sign a confession to a crime she says she didn't commit.
Ms Armenta was arrested in July 2012 as she drove relatives to the Culiacan International Airport.
After being blindfolded she was bundled into a police car and driven away.
She told human rights group Amnesty International she was hung upside-down by her ankles, suffocated, beaten and raped over the course of 15 hours.
"They said they would bring my two children, rape them and cut them up into pieces," she told Amnesty. "After many hours of torture and after they'd raped me, I signed the confession. I was still blindfolded. I never even read what I had signed."
According to Amnesty, doctors from the prosecutor's office examined her injuries but failed to document them.
Months later, medical forensic staff from the Federal Attorney General's Office of Mexico also examined her, but said she had not been tortured because the previous doctors had found no signs.
Ms Armenta, who is currently imprisoned in the City of Culiacan, Sinaloa State, Mexico told Amnesty being away from her children was the hardest part of her ordeal.
In a heartbreaking letter from her prison cell, released to Amnesty, she revealed what daily life has been like in the three years since her arrest.
"The heat is intense: in these summer months it gets to 40 degrees and rising, and inside these cells, we are all sweating," she writes.
"Three years: I've seen summers come and fade, people arrive at, and then leave, this place, and all the time my children are growing up, outside these walls.
"Before all this happened, I used to feel useful in society, and I loved looking after others. But then, I was tortured by Mexican police. They tortured me physically, psychologically and sexually. Then, they charged me with a crime I never committed.
Amnesty has called on Mexican authorities to drop charges against her, which rely on her allegedly forced confession and to release her immediately.
This year the Third District Judge in the State of Sinaloa, Mexico, ruled her confession should never have been used as it was obtained under torture.
It wouldn't be the first time such claims against police brutality have been laid bare.
In the same year Ms Armenta was arrested, fellow Mexican woman Claudia Medina was arrested and taken to a local naval base and also claimed she was tortured over several days.
She said she suffered electric shocks, sexual abuse, beatings and even endured having chilli sauce forced up her nose with a syringe.
She also signed a statement she claimed she hadn't read, later discovering it was a confession stating that she belonged to a criminal gang. She maintained her innocence and in February this year was cleared of all charges.
Amnesty said the Mexican Government allowed torture to be used to get confessions, with courts regularly accepting such confessions despite having ratified a UN convention against torture.
According to its figures, there had been a 600 per cent rise in the number of reported cases of torture in the past 10 years.
The National Human Rights Commission also received more than 7000 complaints of torture between 2010 and the end of 2013.
Unfortunately, stories such as Ms Armenta's and Ms Media's are not unique, with human rights groups growing increasingly concerned over the levels of violence inflicted against women.
Some have been locked up after being forcibly removed from their homes or cars and tortured into confessing crimes, activists claim.
Other men and women remain terrified of reporting kidnap with police not only carrying out abductions but operating with impunity, returning at times to abuse or threaten those who might talk, Associated Press reported.
The abduction of 43 students from a rural teachers' college in the southern Mexico city of Iguala in September last year revealed police were responsible for many disappearances.
Mexico's deputy lawyer general for human rights, Eber Betanzos, told the Associated Press in August the municipal police had participated in numerous abductions with families too terrified to talk.
Violence against women and girls is especially prolific.
In 2011-2012 alone, 1238 women and girls were reported missing in the State of Mexico alone with more than half aged under 17, according to the BBC.
Last July, women across the country held a demonstration in front of the country's Interior Ministry in Mexico city calling for urgent action on violence against women.