Woman in Mexico is put in jail for refusing to do husband's laundry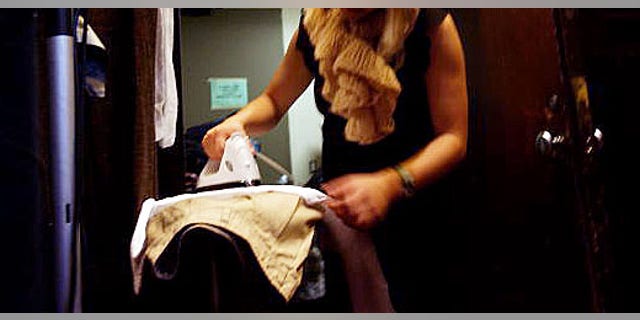 A man in Tamaulipas, Mexico claimed that his wife disrespected him after he asked her to do the laundry — and had her put in jail for "causing a disturbance."
Truck driver Edgar Ivan Perez Alvarado, 26, claimed that his wife, Dulce Requena Garcia, 21, would not iron his clothes because she believed he was going to meet a mistress.
Resentful of her accusation, the Puebla en Linea reported that Alvarado contacted the local authorities to have her arrested. He also told the officers his wife spends her time avoiding chores and indulging in television.
Garcia was unable to pay the disturbance fine of 400 pesos, an equivalent of $25. The husband also refused to pay the fine, according to the publication, and instead she was ordered a 12-hour sentence.
The couple has three small children.
Requena Garcia said her husband is never home and accused him of having another woman.
Like us on Facebook
Follow us on Twitter & Instagram