Woman fights off tiger with a stick after it attacks her goat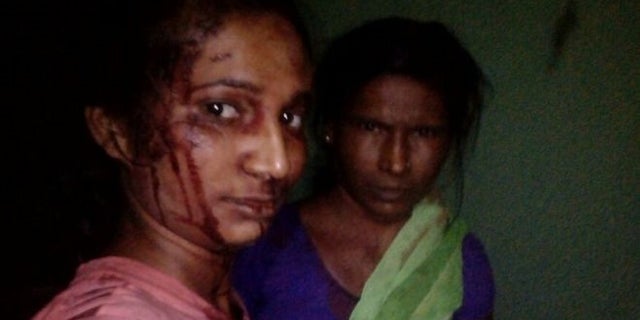 NEWYou can now listen to Fox News articles!
An Indian woman bravely fought off a tiger with a stick last week after it attacked her goat.
Rupali Meshram, 23, was in her home in western Maharashtra state when she heard her goat cry. She ran outside to find a tiger targeting the goat for a snack, the BBC reported. The woman then took a stick and hit the tiger to fend it off.
The unhappy tiger focused his aggression on Meshram next, and attacked her. The woman's mother, Jijabhai, pulled her daughter to safety in the house but was also subjected to the brawl as well.
BODIES OF 38 INDIANS KILLED IN IRAQ ARRIVE BACK IN INDIA
Unfortunately, the goat did not survive the attack.
The two women were both injured in the fight. Meshram was injured on her head, legs, hands and waist, but is expected to make a full recovery. Jijabhai was struck by the tiger near her eye and is also expected to fully recover.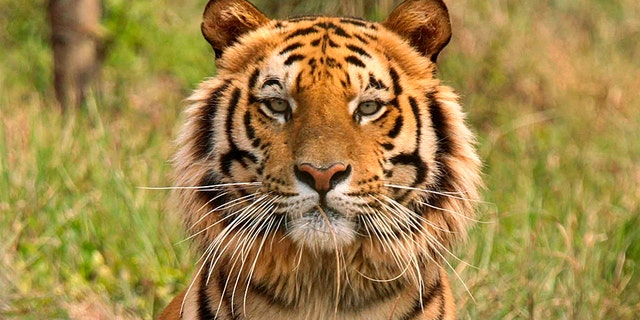 The woman took a selfie of her and her mother's face following the attack. Both women's faces were covered in blood.
The women told BBC they alerted a forest guard about the tiger, but the animal had already left before the official arrived. Wild animals are reportedly common around the village because of a nearby wildlife park.
'BABY SNATCHER' MONKEY HUNTED AFTER INFANT FOUND DEAD IN WELL
A doctor who treated Meshram commended her "exemplary courage" for fighting off the tiger, but said she was lucky she was not bitten or killed.
"I thought my daughter was going to die," Jijabhai told the BBC.
She recalled being horrified after witnessing her daughter trying to fend off the tiger with a stick.
"I am a bit worried about returning to my village so soon after an attack like this, but I am not scared," Meshram said.