Woman allegedly drove mile with body lodged in car after bloody hit-and-run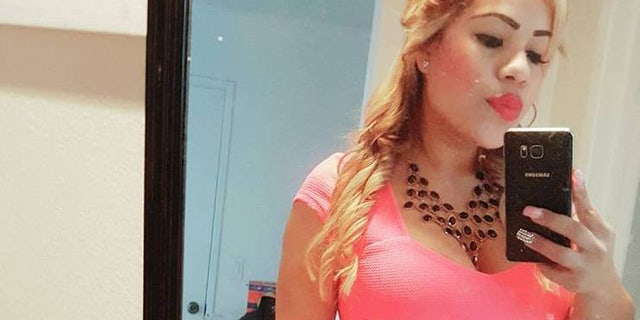 NEWYou can now listen to Fox News articles!
A woman suspected of drunk driving allegedly killed a pedestrian in a bloody hit-and-run Monday and then drove for nearly a mile with the victim's body lodged in the front seat.
Police in Oceanside, California said Esteysi Sanchez Izazaga, 29, who goes by Stacy Sanchez, was driving around 6:20 a.m. on Mission Avenue when witnesses reported seeing her drive her car onto the sidewalk and hit a man at random.
KNSD-TV reported that because of the speed the car was traveling, the man's body flew into the windshield, head down, and came to rest on the front passenger seat. Police said the man's leg detached from his body and flew through the back window, landing on top of the trunk of Sanchez's car.
Sanchez reportedly continued driving for about a mile before parking her car in a cul-de-sac and walking away.
Witnesses called police and Sanchez was arrested a few blocks away.
"There's no words to really describe it. I mean, just seeing that up close and personal, it's kind of traumatizing in a way," Edwin Esparza, a witness to the crash, told KNSD-TV.
Sanchez was arrested and charged with felony DUI, felony hit-and-run and vehicular manslaughter.
The victim has not been identified, pending notification to family. The investigation is ongoing.
Like us on Facebook
Follow us on Twitter & Instagram