Witness to terror: Journalist recounts how attack shattered honeymoon layover
The 45 minutes my bride and I spent hiding in a beauty salon closet at Ataturk Airport felt like an eternity, as the sound of gunfire and bullets ricocheting through the concourse outside echoed in our ears.
Only moments before seeking refuge, we had been happily chatting at a café on the ground floor of one of the world's busiest airports, trying to kill a four-and-a-half-hour layover on the return trip to California following our honeymoon in Athens. The ticket counter wasn't yet open, and we could not pass through security.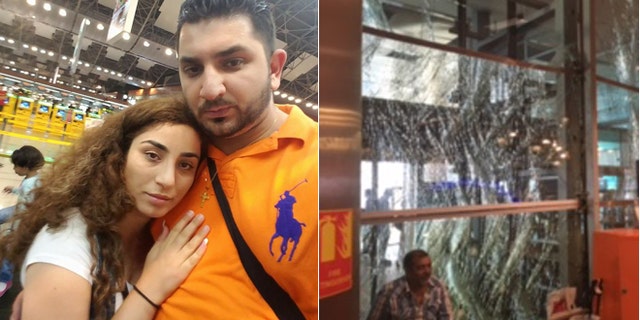 The Turks, no strangers to terror attacks, are known for imposing tight security. The airport was on high alert during the Muslim holy month of Ramadan, and we felt safe as we sipped coffee and talked about our recent wedding in Erbil and Greek honeymoon.
I had gone up to the mezzanine to Sbarro to get pizza for myself and a salad for my wife Narmeen, when I heard gunfire. A journalist, I have covered battles and terror attacks in my homeland of Iraq. I knew instantly that the airport was under attack. I scanned the wide corridor, as a wave of panicked travelers tumbled toward me.
Barely 40 yards away, one floor down on the concourse where my wife waited, I saw a black-clad man wielding an AK-47 and spraying bullets at frightened and scurrying passengers. It was this man whom the world would later see on security video detonate himself moments later after a police officer shot him. I heard the blast as I turned and ran back downstairs to find my wife.
Screams filled the air and I heard bullets whizzing by and rebound off of walls. She was cowering under a table, crying. I pulled her by the arm as I grabbed our passports and ran deeper into the interior of the airport, looking for any "hole" where we could seek refuge. A small alcove just off the corner caught our eyes, but it was already taken by a family huddled behind their patriarch, fear in their eyes. I remember thinking they looked like sitting ducks. I pray that they survived.
An elevator opened just ahead and offered the possibility of shelter, but for some reason, it felt unsafe. I shoved a chair in between the doors and kept looking. Maybe I was subconsciously leaving an escape route.
At some point, I heard a second explosion. Shots continued to echo through the concourse behind me – the attack lasted roughly an hour – and I could feel the crowd surging behind me. I spied a beauty salon in the middle of a food court, its glass doors closed. I managed to pry open the doors, but once inside, was unable to close them. In retrospect, the glass doors – closed or not – would have afforded no protection from an armed terrorist.
In the back of the salon, we found a door, but when we pounded on it, the staff I believe was hiding inside ignored our pleas. They could not know if we were victims looking for help or killers seeking blood.
Further in, there was a small broom closet. I forced open the door and we piled inside, my heart racing and my wife's sobs magnifying my desperation. I begged her to be quiet.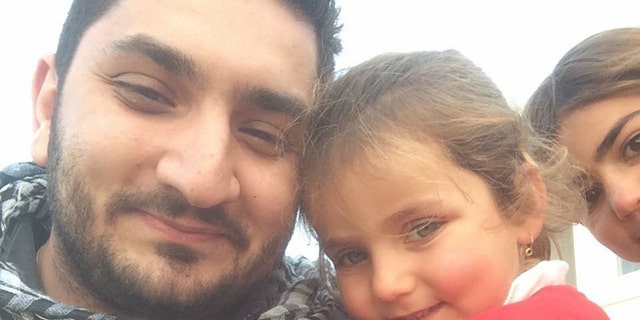 In the darkened closet, as I held the door closed, we heard a third bomb go off. It sounded near, and the floor and walks shook violently. We would later learn that this sound marked the death of the last terrorist, but for the time being we waited, grimly expecting the door to be flung open and the end to come courtesy of a gun-wielding fanatic.
I held Narmeen tight and kissed her, even as I felt around in the darkness for a knife, a tool or anything that might afford a defense. All we had was a tea kettle still full of hot water that we could hurl at an attacker. We were in the closet for 45 minutes, time punctuated by the cries and screams of people outside. Finally, the door opened from the outside and my heart skipped a beat as we prepared to die.
It was an airport employee, telling us the danger had passed. We moved cautiously out of the salon and onto the concourse where people were still running, screaming, pushing and shoving. The dead and wounded lay on the ground, some being comforted, others being stepped over. There was blood on the floor, and the walls.
Children cried, adults embraced and medics went about their work of saving what lives they could. The panic subsided, but the fear remained.
The next day, the airport reopened.
Steven Nabil is an Assyrian born in Iraq who now lives in Southern California, where he works as a freelance journalist. Follow him at @stevoiraq.