Witch cauldron carnival mishap leaves woman with severe burns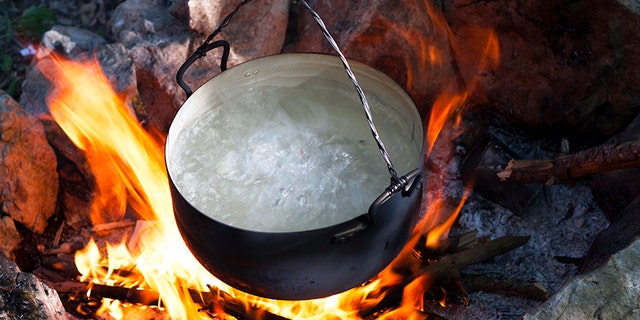 NEWYou can now listen to Fox News articles!
A young woman was hospitalized with serious injuries after her legs were scalded by a witches' cauldron of boiling water at a carnival parade in Germany on Saturday, officials said.
Heilbronn police spokesman Achim Kueller told the DPA news agency on Monday investigators are looking for two suspects who were dressed as witches. The incident happened in the town of Eppingen, about 95 miles south of Frankfurt.
Kueller said the two "witches" were on a float with a boiling cauldron of water as a prop during Saturday night's parade.
A group of spectators had carried the 18-year-old to the cauldron as it passed by, possibly as a joke, and held her over the boiling pot, according to SWR radio.
The woman's legs then went into the boiling water up to her knees, causing severe scalding.
POLICE: 5-YEAR-OLD GIRL BURNED IN VOODOO RITUAL; 2 ARE CHARGED
The two suspects ran off and are wanted for negligent bodily harm and failure to provide assistance, according to Kueller.
The 18-year-old is expected to be hospitalized for at least a week.
Eppingen was holding its annual Fasnacht celebration, which marks the start of the traditional fasting period prior to Easter, according to Sky News.
The Associated Press contributed to this report.